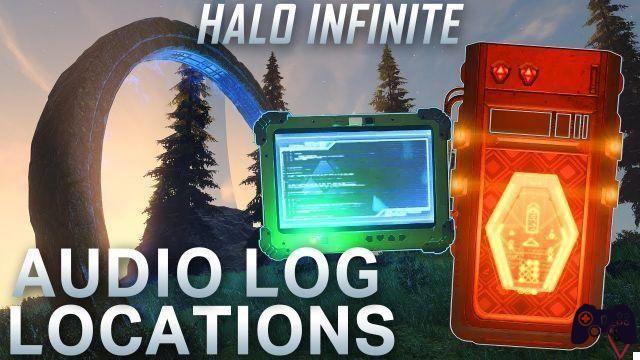 In this guide dedicated to the new Halo Infinite, we want to help you get all 37 UNSC Audio Logs in the game.
Halo Infinite, the latest work by 303 Industries, of which we are abundantly talking, among his collectibles he has the Audio Logs to find and it seemed useful to us to facilitate you with a guide that allows you to obtain all 37 Audio Logs of the UNCS. This is the third group of Audio Logs to look for, in addition to the 39 of the Spartans and the 28 of the Exiles we have already told you about.
In this case we are dealing with testimonies that narrate the vicissitudes of the fighters who had the first contact with the enemy, and, also this time, they are not identifiable on the game map. Since the search for these Audio Logs is really demanding, we thought it appropriate, once again, to come to your aid with a guide.
Where to find the location of the UNSC Audio Logs in Halo Infinite? Here is the guide
Describing the position of the 37 Audio Logs of the UNSC, as you will imagine, is dispersive, therefore, to facilitate the availability of these artifacts we preferred to show you a video of the Wow Quests channel, which we thank for making the video available.
This is all there is to know in our guide to the location of the UNSC Audio Logs in the new Halo Infinite and we hope we have been helpful. We also remind you that in addition to this dedicated article, you will find more details on the game in its dedicated tab, while if you are curious to know our vote on the Microsoft exclusive we recommend that you take a look at the review.