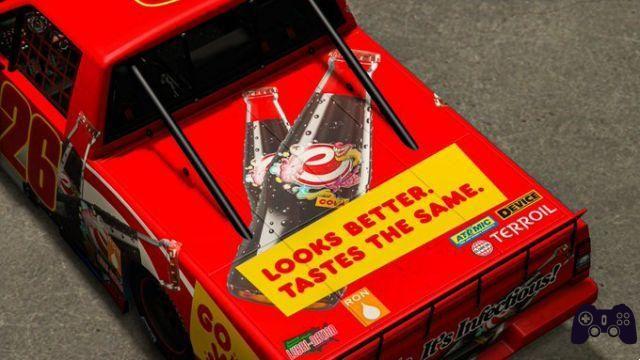 This time it could all be true. After years of rumors, speculations and silence, now Rockstar Games could really be close to the reveal of GTA 6. It all stems from the latest update of Grand Theft Auto Online, which added a small but very important detail on an aesthetic level, which could be a clear indication of how 2023 could become the year in which the team has left the fifth chapter behind.
As reported on Twitter, in the latest update of Grand Theft Auto Online there is a livery for a car that uses a new design for the eCola bottles. Up to here nothing strange: it is a simple graphic asset, except that we have already seen the same design in the past. When? In September and more precisely in that Sunday in which there was the huge leak of GTA 6, with snippets of videos intended for internal use that have fallen into the public domain.
There would be no valid reason to update GTA Online with a logo not yet public, if not precisely preparing fans for a reveal. Then there is another important hypothesis that can come to mind: Rockstar Games will hardly abandon the online sector in the next game. Therefore, it is not excluded that the development team is thinking of migrating the Grand Theft Online game data to a new version, which could debut with GTA 6. It would not be such an absurd scenario, especially considering the enormous amount of hours that players have stacked up with the title.
More GTA 6 teases in GTA Online:
The upcoming Hotring Everon has a livery that showcases a new variant of the eCola bottle. This new design could also be seen in the GTA 6 leaks from September.#GTAVI #GTA6 #RockstarGames pic.twitter.com/Sq41a4FOrV
— Gaming Detective ❄️ (@that1detectiv3) December 21, 2022
2023 could be the right year to see the sixth main chapter of the series in action. As always happens in these cases, however, our advice is to wait for further news and confirmations in this regard directly from the development team. We will update you as soon as there are further updates on this.
Video reviews, insights and previews await you on our YouTube channel.