Doom Eternal is finally in our hands, discover with our short guide how to improve and enhance the infinite number of weapons that will pass through your hands
Whether you are in continuous isolation due to CoronaVirus and are therefore stripping the Netflix catalog like there was no tomorrow, or that you work in the health care or basic services sector and still have to go to work: get ready. March went live and Doom Eternal is finally here and we have descended into the darkest and deepest hell to be able to bring you our review shortly. Whether you have chosen to descend among the demons of Doom or ascend to Animal Crossing's paradise, it doesn't matter: get ready to receive tons of material including guides, reviews and news on both titles here with us at Holygamerz!
Weapons will be your best friends
Today we are here to present you a guide on how to best manage your weapons in the new title iD Software and Bethesda. After all, there are tons of weapons in the Doom Eternal arsenal waiting for you, but knowing how to improve them will make your demon slaying skills much more effective and efficient. Each modification serves a different purpose and will make certain weapons much more useful in specific situations than others. Let's see how to do it together.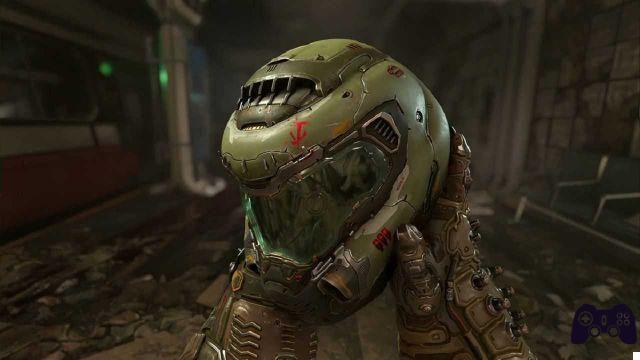 Many, many mods! - Doom Eternal: how to improve and upgrade weapons
In reality, modifying and improving weapons in Doom Eternal is quite simple and immediate and you can do it very often during the main campaign. During the latter, you will often come across gods flying robots carrying weapon modifications. By reaching and interacting with them by pressing R3 you can acquire a new modification for the weapons of your choice.
Each weapon has two mods for you to choose from, and each of these mods has various upgrade levels. The Combat Shotgun, in short, the Rifle, for example, has two mods that can be installed: Sticky Bombs or Full Auto. You can also decide to buy them both and to switch from one to the other when and where you want.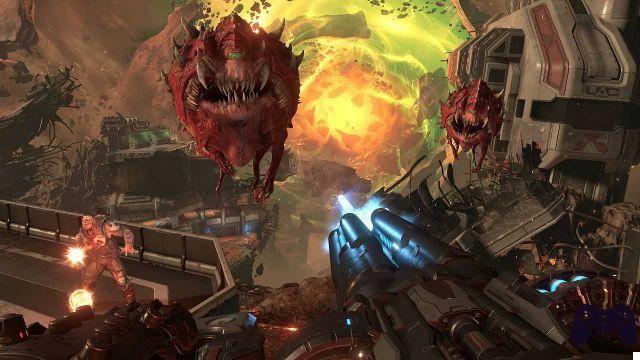 Weapon Points: what they are and how to exploit them - Doom Eternal: how to improve and upgrade weapons
These changes can be improved by using the Weapon Points (Weapon Points) that you will get during the various "encounters". There is a bar at the top right of your screen which indicates the possibility of obtaining Weapon Points. The red segments of the bar represent normal fights, the purple segments represent the Slayer Gates, the pink segments represent the secret fights and the yellow fragments, on the other hand, the boss fights. You can get ten weapon points for each level of Doom Eternal, so try to maximize profits looking for as much optional content as possible, rather than leaving it out.
Once you've gotten every modification for a weapon, you can start pursuing the master enhancement for each of them. These are extremely powerful boosts, and can be obtained by completing the associated challenge, dependent on each modification. You can consult the list of these challenges in the same purchase menu as the weapon mods.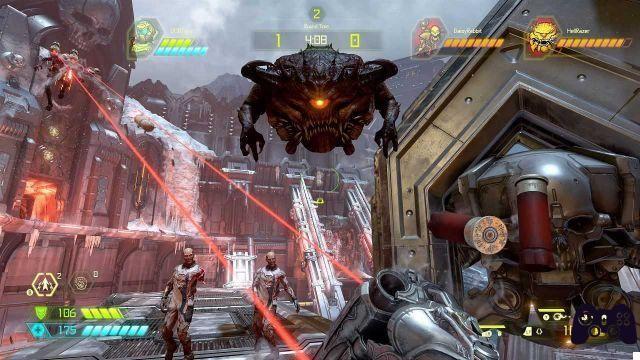 Have fun!
We hope we have been helpful with our guide on how to upgrade and upgrade weapons in Doom Eternal. To stay on the subject, here you can consult, instead, our guide to the best modifications for each weapon. Finally, we've also posted our tips and tricks to start slaughtering anyone who stands in front of you. Pending our editorial review, we ask you: are you playing Doom Eternal? You having fun? What do you think? Write it to us below in the comments. And for you who, on the other hand, are building your dream island in Animal Crossing: New Horizons, don't despair. We arrive for you too.