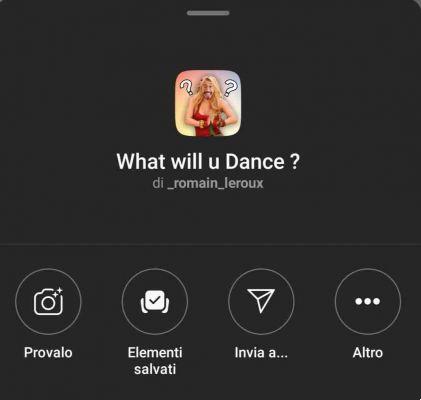 What will u dance? is the new Instagram effect that's trending right now. It allows you to put your face on a ballet made by a famous artist and thus make your stories or posts on the famous social network more likeable.
How to get the What will u Dance effect? on Instagram.
What will u dance? it is an effect created by Romain leroux, so you can acquire it by going to his Instagram profile in the effects section.
You can also select What will u Dance? at the top of any post that uses this effect in their Stories. So you can try it, save it Send it.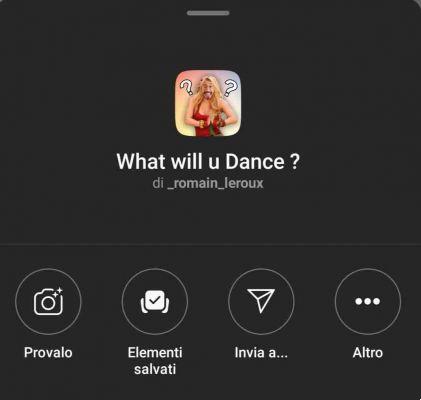 If you want to do it first you can acquire and use the effect right away.
What will u Dance ?: come funziona
Once acquired, you can find it among the effects in your Instagram camera as soon as you create a new story. Select it and activate the front camera.
Then frame your face and start recording, a circle with the various silhouettes of famous people will begin to scroll. When this roulette of characters stops, your face will be extrapolated and inserted into a ballet done by that artist during his performances.
If you like it, you can share it in your stories and make them funnier and funnier.