The new generation of consoles opened its doors more than two years ago. To make the most of all the new gaming experiences, the best thing to do would be to add a SSD capable of giving you enough space (here you find the best cheap and internal SSDs for PS5) to never uninstall your favorite games.
For this, if you own Xbox Series X or Series X this guide on best SSDs to complement your Microsoft consoles is what's right for you (also find the guide on the best external SSDs for PS5). Furthermore, Microsoft consoles can count on Xbox Game Pass, which offers fans a constantly growing catalog of games, and more memory is certainly useful if you want to try a little bit of everything without worrying about the free space you need.
Best Xbox Series X|S SSDs
Seagate Expansion Card
WD Black D30
Sandisk Extreme SSD
Crucial CT1000X8
SP Silicon Power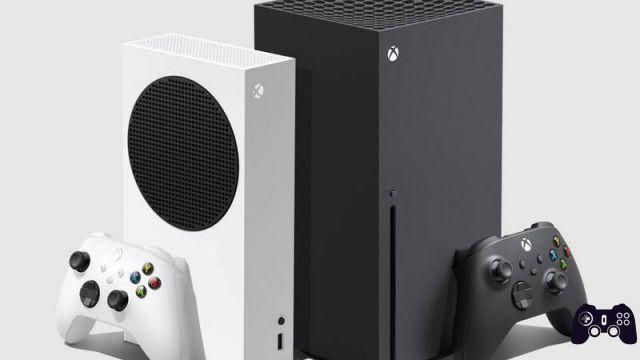 Seagate Expansion Card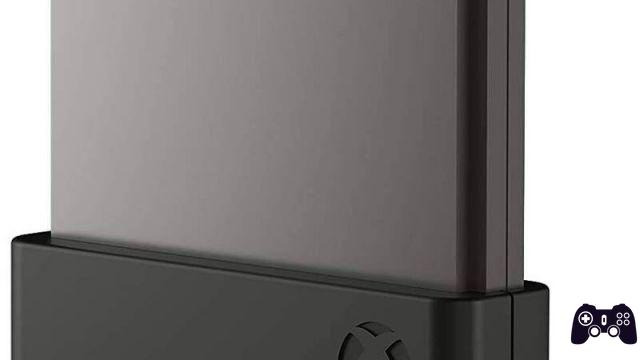 Unlike PlayStation 5, the pair of Microsoft Xbox Series X|S consoles has a model of a sort of official "SSD" on its side. Let's talk about
Seagate Expansion Card
, an SSD that fits into the back of the two Xbox next-generation consoles in its proprietary port and is also the only one to support current-gen games. The product is available in two very different versions: the first is more recent, and has the shape of a memory card with an aesthetic flavor that is also quite vintage, while the second version is closer to a classic external solid state disk to attach to your console via a USB cable. Both choices still allow you to be able to play current gen games too, with all the advantages of the case such as fast loading.
See on Amazon
See on eBay

WD Black D30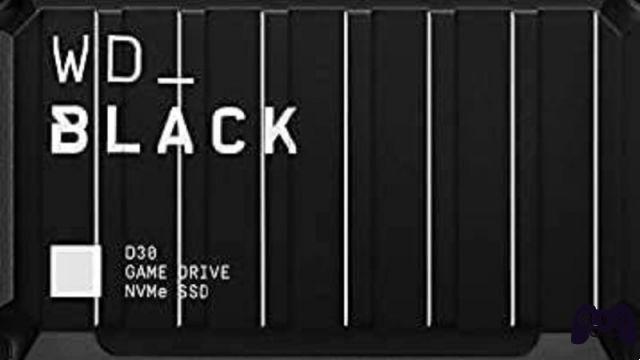 Let's now move on to an SSD not in partnership with Xbox but also suitable for those who do not want to spend too much and are looking for a high quality product. To meet these needs we think the
Western Digital WD Black D30
, a functional SSD, solid and also with a beautiful design, which never hurts. Available in multiple versions, even an Xbox branded one with a slightly different color, this external drive looks like a compact and resistant product. Furthermore, this solid-state drive was specially designed and built by WD to offer excellent security and reliability to all types of users, even for gamers who always need more storage space at their disposal. The cost is also slightly reduced compared to Seagate's expansion and is available in multiple memory sizes, to meet the needs of each individual user.
See on Amazon
See on eBay

Sandisk Extreme SSD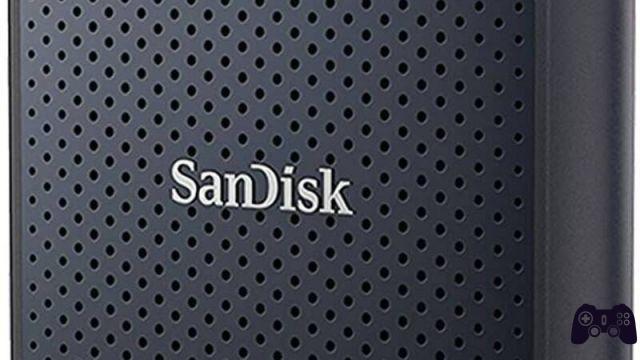 If you are looking for an excellent compromise between general product quality and an affordable price for all budgets, Sandisk is the SSD brand you were looking for. The
Sandisk Extreme
it is available in 500GB, 1TB, 2TB or 4TB capacities. This SSD supports NVMe Technology which enables read speeds of up to 1.050MB/s and write speeds of up to 1.000MB/s in a high-capacity portable drive, perfect for holding all the data you need by connecting all quickly to your Xbox consoles. Furthermore, a great feature of this SSD is its unique resistance to falls from a maximum of two meters and an IP55 protection index against water and dust.
See on Amazon
See on eBay
Crucial CT1000X8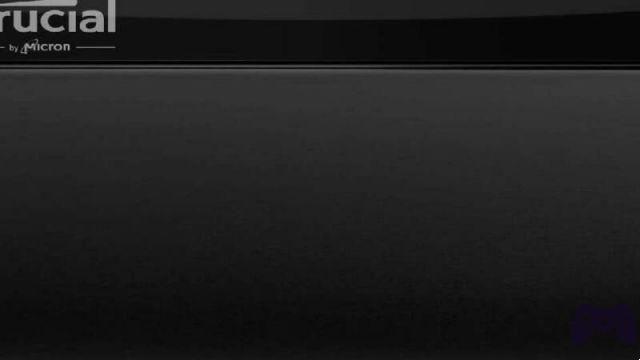 We close this buying guide dedicated to the best SSDs for Xbox Series X|S with the
Crucial CT1000X8
, a compact product and a more than excellent first SSD for those who may not be looking for the latest model. Also available in several versions of different capacities, this external SSD is smaller in size; perfect for those who travel a lot and always want to take their games with them. Also, the SSD in question is backed by Micron, one of the largest global flash storage manufacturers.
See on Amazon
See on eBay
SP Silicon Power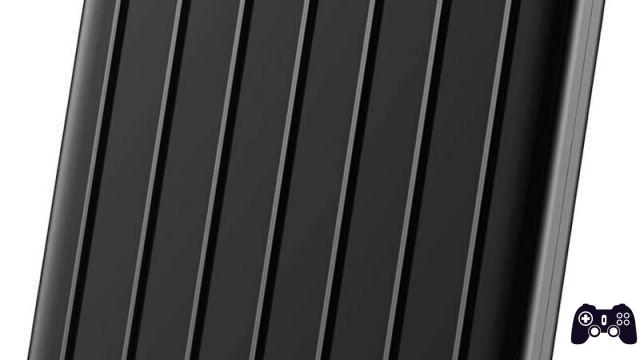 It is one of the cheapest SSDs out there. This is a solid state drive sold in different memory sizes and has a USB-C and USB-A connection. Definitely light but also robust, however, this is not a high-performance SSD. If you are considering using it as storage space for current gen games or to play old gen titles, it can certainly be an ideal choice if you want to spend little but obtain performance that is certainly higher than what you are used to. This SSD is sold in memory sizes to fit all your needs, from a minimum of 250GB up to a maximum of 2TB.
See on Amazon
How to choose the best SSD for Xbox Series X|S
Official and licensed Xbox SSDs
Unlike the situation on Sony consoles, on Xbox Series X|S you can buy several official Xbox-branded SSDs. These are products in collaboration with Seagate, one of the best SSD brands, and can be found both in the classic format, to be inserted into the console via USB cable, and in the memory card-style format to be inserted in the special compartment on the back of Microsoft consoles new generation.
In addition to the Seagate products, which are much easier to insert and install, there is also a second Xbox licensed product to keep an eye on. Let's talk about Western Digital WD Black D30, an SSD that looks like a more common product and that is not the type of SSD that goes into the dedicated port on the back of the consoles. In this case it is a product on which Xbox wanted to put its own brand, so as to signal to players both the total support for their consoles and the high quality of the SSD which is made available to the platforms by Microsoft game.
Speed
One of the most important aspects to keep an eye on when approaching an SSD is undoubtedly the reading speed. This data allows you to know whether or not the product you are about to buy can satisfy your needs. To have in your hands a more than sufficient product in terms of speed, an SSD with speeds of no less than 100 MB/s may suffice.
Furthermore, the reading speed of SSDs is essential when you consider yourself an eclectic gamer who likes to play, or simply try, a lot of different video games. If you see yourself in this, know that with SSDs like this you won't be forced to pass these titles from the Xbox's internal storage to the SSD all the time, otherwise know that you don't need to focus too much on reading speed, there just stay on a speed of no less than 100 MB/s as we had already mentioned just before.
utilization
When we talk about solid state drives for new generation consoles it is good to understand what use we are going to make of them. In fact, very few external drives are compatible with next-generation games. If you are a big user of Xbox Game Pass, for example, an external SSD might be ideal to store all cross-gen games between Xbox Series S|X and Xbox One. If, on the other hand, you want to dedicate yourself only to productions of this generation, then we advise you to tack exclusively on discs designed for this purpose.
Dimensions:
Also the size of the SSD can be a feature that should not be underestimated, especially if they are external disks that you can safely carry around to use your save data or entire games around the world. Usually by now the most generic SSDs have dimensions that are standardized that allow them to fit into backpacks, even the smallest ones. If the size is of primary importance for you, however, we strongly advise you to focus on the purchase of an official Seagate SSD, since it is not much larger than a memory card from the pre-PlayStation era and you can even put it in your pocket without problems.
If, on the other hand, you are a more home gamer and don't think in the least about moving your Xbox Series X|S from your workstation, it's perfectly fine to also focus on any other SSD that is on the market and that we have recommended in this buying guide. Know though, that usually some large SSDs can also increase in weight, especially if they have different components inside them, such as the WD Black which also has a heatsink.
Connection
The SSDs for Xbox Series X|S that we have chosen to include in our buying guide are both official Microsoft and third-party products. This is why some of the SSDs may have been designed for more functions than simple console gaming: this could mean that some products have need adapters (purchased separately) to be connected to your Xbox, as happens with the Crucial CT1000X8, for example.
Unlike the official Xbox SSD, which simply plugs into the port on the back of the two new consoles, these other SSDs can connect in different ways. The most popular method involves using a USB cable which is usually found directly inside the product packaging, making the connection of the SSD to your current generation Xbox console very simple and immediate.
Dissipation
Some SSDs may have a heatsink. This allows the component to always remain at the optimal temperature, without presenting dangerous risks of overheating which could permanently damage the product, making it practically unusable. There is an example of this type of SSD in our guide and it is the WD_Black D30 Game Drive, a product not officially produced by Microsoft but still under the Xbox license.
Such a product allows it to be compatible with Xbox Series X|S, but not only, with high performance. The disposer can increase size and weight of the product, but allows you to be sure that, even if you use it in summer or with very high temperatures, there is no risk of dangerous overheating.
Installation
THEinstallation of an official Xbox SSD is a very simple operation, but if you are not familiar with it, Microsoft itself will help you by explaining step by step how to correctly install this expansion card on your console.
First of all, you are required to remove the protective cover from the storage expansion card, and then firmly insert it into the storage expansion slot on the back of the Xbox Series X|S console. Before doing this, always run an Xbox update before connecting a storage expansion card.
Once the SSD card is installed, whether official or not, you can check the overall increase in memory in 'My games and apps'. To access it, simply press the Xbox button located in the center of the pad to open the Panel, then select 'My games and apps' and then 'See all'. Finally, you will have to look for the indicator in the lower left corner of the screen under 'All storage devices' and that's it.
Brand
As you can see in this guide they are different brands of SSD on the market and each of them has its own differences and characteristics. We go from brands such as Seagate, which has entered into a direct collaboration with Microsoft to create official SSDs, to third-party brands such as Western Digital which, although it does not offer an official SSD, presents the Xbox logo on some of its products, as evidence of the high quality and fidelity with the Microsoft gaming brand that this manufacturer has.
Then there are some more common brands like Sandisk and Crucial, who make SSDs and various other products that do not have the primary purpose of being used as expandable memory exclusively for gaming consoles. These brands are usually always compatible with all gaming platforms regardless of the models, but they may need USB cables to connect correctly to the consoles.
Price
We close with a very important feature, namely the price. Here too, we are faced with prices that change depending on the product you are keeping an eye on. As usual, the first piece of advice we can give you is to set your own budget and move accordingly. Since the prices are very different, this is an important step to close the circle on some products that can meet your needs for quality and price.
It is trivial to say, but the more you are looking for a high quality product, the more the price will rise. But it must be absolutely emphasized that the price situation of SSDs can change and rise above all also depending on the size of free space you will need. If you bet on 1 TERA of space, know that the cost of the product will go up, sometimes even significantly. Same exact speech if you settle for less expensive memory spaces, with the price going to go down. Sometimes, however, it is also the brand that, thanks to the quality of the components used, could make you find yourself in front of SSDs with a higher price than the norm.
In short, all the features that we have given you in this part of the guide they will certainly help you to make a selection of SSDs to focus on, whether you focus on a tight budget, or you want to take the top among the choices we have proposed.