You are playing Pokémon: Let's Go, Pichaku! or Pokémon: Let's Go, Eevee! and you are in dire need of berries but don't know where to find them? In this guide we want to help you find the best spot in the entire Kanto region to retrieve large quantities of berries. This is a method that will take some time, but it is extremely effective.
To get started, you need to know that this is a system that is not applicable from the very beginning of the game. In fact, you have to advance a little in the plot and in the exploration of the game map. It is mandatory to go up to Celadon City: the story, at that point, will take you back to Lavandonia where you can get the Poké Flute. With this tool, you will get the ability to wake up sleeping Pokémon and, specifically, the Snorlax present in the map.
Read also: Pokémon: Let's Go! Guide: how to get Bulbasaur, Squirtle and Charmander
Your next goal is then to go to Route 16, pass the Snorlax and reach Route 17. There are multiple coaches in this area, as well as various sections of tall grass with clusters of yellow flowers. Very well, you have to look in the center of the latter and press A: most of the time, you will get a berry. There are many floral areas in this path and, above all, the berries reappear very quickly.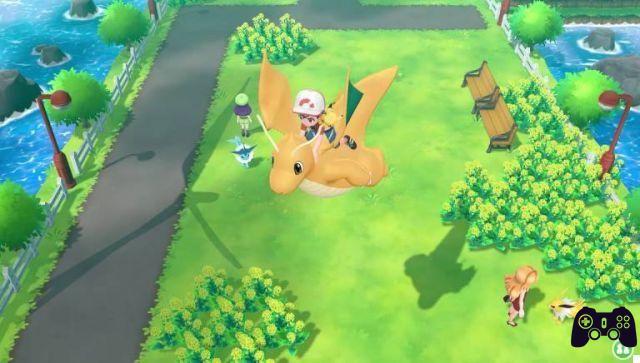 So you just have to grab all the berries, catch some Pokémon (always useful if you haven't, for example, got Bulbasaur, Charmander and Squirtle yet) and repeat all over again. You can find many types of berries, even silver ones. As already mentioned, it is not an instant process, especially given its random nature, but certainly with a little patience you can get huge quantities.
This was our guide to obtaining berries in Pokémon: Let's Go, Pikachu! and Pokémon: Let's Go, Eevee! on Nintendo Switch. Tell us: have you already caught a lot of Pokémon and filled up with berries?
We are ready again to live the adventures in Kanto: you have already bought Pokémon: Let's Go, Pikachu! and Pokémon: Let's Go, Eevee! ?