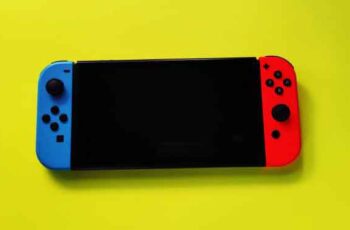 An update in early 2020 introduced this option and now everyone can change the Nintendo Switch controller button settings at any time. This article will walk you through the step by step process of remap the buttons on your Nintendo Switch controller.
If you want to change the button configuration on your Joy-Con controller, here's how. One thing that was missing from the launch of the Nintendo Switch was the ability to change the Joy-Con button settings. This has prevented some players from getting the most out of their games.
Why should you remap your Nintendo Switch controller?
You can remap your Nintendo Switch controller system-wide, whether it's for browsing the store or for playing, you'll always know exactly what each button does. It is a custom option that can work in any situation.
It doesn't just apply to Joycons. If you have a Joycon Pro Controller, you can also remap it to suit your needs and the layouts you're used to. Anyone who plays predominantly on PlayStation or Xbox may find that switching the A and B buttons prevents accidental button presses.
If you change the layout of the Joy-Con to make some games easier, it might be worth checking out some of the best local multiplayer games on the Nintendo Switch to see if they give you a real edge over friends and family.
Who benefits from button remapping?
Anyone can take advantage of this option, but it is particularly useful for players with mobility problems or for those who have difficulty reaching a certain button.
If you're having a hard time pressing the side buttons for whatever reason, remapping this button to one of the front buttons might make some titles a little more accessible. If you can't reach the Capture button, turning it off makes it easier to snap or record amazing moments.
You can also save multiple controller profiles, so there's no reason you can't change the button configuration based on the games you need to play. It also means that each family member can create different layouts for their own needs or preferences.
Navigation in the Controller and Sensors menu
He menu Controller and sensors have everything you need to change the buttons on your Nintendo Switch controller. To open the menu, you have to follow these steps:
Press the "Home button" to access the main menu of your console.
Go to the logo System settings in the bottom bar.
Scroll down to Controller and sensors .
How to remap your Nintendo Switch controller
You can find the option to remap your Joy-Con in the menu Controller and sensors, along with many other options that allow you to adjust various aspects of your controller. If you want to activate or deactivate the vibration or update the firmware of the controller, that's all, in this menu.
Enter in Change Controller Grip/ Order and select the pad ( Joy-Con L, Joy-Con R o Pro Controller ) you wish to use by pressing the "L" + "R" buttons together, then confirm with "A".
From here, select Edit button mapping and you'll be able to tweak how each button behaves on the left and right Joy-Con and the Pro controller if you have one.
As you reassemble the buttons, you'll see an on-screen indicator letting you know what each button represents. In the example above, we swapped the functions of "ZL" and clicking the left stick, and we also swapped the functions of the "L" and "Capture" buttons.
Once done, it will reflect your changes in the menu Button mapping. You can also save your settings as one of five presets.
Your Joy-Con is now ready to use with the game or app of your choice.
How to change controller profiles
If you've saved multiple profiles, you can switch between them for various reasons. To change the profile used by the controller, follow these steps:
Press the "Home button" to access the main menu of your console.
Go to the logo System settings in the bottom bar.
Scroll down to Controller and sensors.
Select Button mapping.
Select Load a preset.
Here, with the controller you wish to use, select your preferred profile and confirm.
How to Sync Nintendo Switch Controllers
Your new controller settings are ready to use
Nintendo Switch is a great family console, with games that can be enjoyed by both children and adults. While there may not be a great deal of accessibility options on the console at the moment, it looks like this change is a welcome step in the right direction.
Other simple tweaks, such as the ability to switch between light and dark modes, show Nintendo is aware that different users have different needs and it's good to see that they are committed to making games more accessible to all users.
Further Reading:
How to Sync Nintendo Switch Controllers
Cheap Nintendo Switch Lite: where to buy it at the best price
How to connect the Nintendo Switch controller on Android
New Nintendo Switch emulator for Android phones
How to connect the Nintendo Switch to the laptop