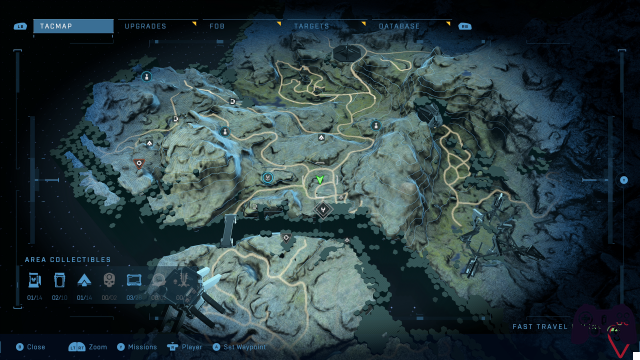 In this guide dedicated to the new Halo Infinite, we want to help you get all and 28 Audio Logs dedicated to the Exiles present in the game.
Halo Infinite, the most recent work by 303 Industries, which as you know by now is already available, has several Audio Logs to look for and as our custom we want to help you with a guide to obtain all 28 Audio Logs of the Exiled in this exciting video game. In addition to the 39 Audio Logs of the Spartans, of which we have already published our dedicated guide, we announce that we will also talk about the 37 Audio Logs of the UNSC later on.
Like the others, these are collectibles that provide information on the plot and since they are not tracked in the game map, the search will surely keep you busy for quite a while. Therefore a Halo Infinite guide dedicated to these Audio Logs no less will come in handy and save you time, so let's proceed.
Where to find the location of the Banned Audio Logs in Halo Infinite? Here is the guide
To facilitate the search for these 28 objects we have thought of a more practical help, rather than describing in detail all the steps, that is to insert in this guide the publication of a video that will simplify the thing. For this we also thank the Wow Quests channel that made the video available.
This is all there is to know in our guide to the location of the Banned Audio Logs in the new Halo Infinite and we hope we have been helpful.