Epic Games' battle royale does not leave us a breather. Shortly after hunting down the last Fortbyte, we must immediately challenge ourselves with new challenges of the week. So let's see what are the missions of this Week 8 Season 9 of Fortnite.
The challenges of Fortnite Week 8 Season 9 I'm:
Apply shields (0/400) - 5 Battle Stars
Visit different watches (0/3) - 5 Battle Stars
Eliminate enemies at Snobby Beaches or Department Stores (0/7) - 10 Battle Stars
Damage enemies with assault rifles (0/500) - 5 Battle Stars
Phase 1 of 5: Land in Paradise Palm Grove (0/1) - 1 Battle Star
Use a volcanic duct, an air duct and a zipline in a single game (0/3) - 10 Battle Stars
Eliminations outside the places indicated (0/5) - 10 Battle Stars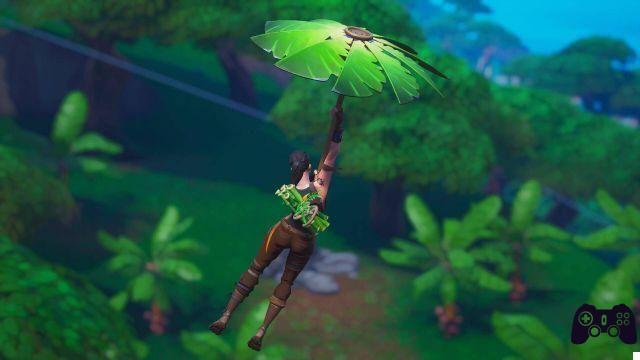 Read also: Apex Legends: two trailers revealed through a leak, here are the news coming
As always, the challenges are divided between the free ones, accessible to all players, and the paid ones, dedicated only to those who own the Battle Pass of this season of Fortnite. The challenges will be valid until the end of the current season, so it is not necessary to complete them immediately, but since they are not very trivial, it is advisable to dedicate yourself to them as soon as possible.
Tell us, what do you think of these weekly missions? Do you think you can complete them in time? Or are they not within your reach?
If you are big fans of Fortnite, you can buy this special content pack or this Xbox bundle with a unique coloring.