The most iconic weapon of the series returns. Here are the basic steps to get the Hidden Blade in Assassin's Creed Valhalla
Silent and deadly, the Hidden Blade surely is the symbol of the brotherhood of assassins. The iconic weapon is one of the symbols of the series that has accompanied fans since the first steps taken with Altair. In the last few chapters, however, the use of this weapon has changed drastically, until it disappears completely in Assassin's Creed Odyssey. With this latest chapter Ubisoft takes a step back and, as you could also see from the announcement trailer, the hidden blade returns to play a central role in Assassin's Creed Valhalla.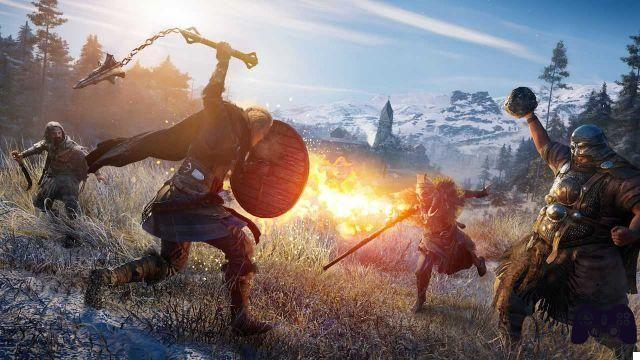 Here is the mission where you get the hidden blade in Assassin's Creed Valhalla
Typically, the hidden blade in all chapters is given to the protagonist at an early stage of the game. On the other hand it is the main resource for performing lethal kills and play as much as possible without getting caught. In the case of Eivor, however, we will have to wait a little longer than usual. Specifically we have to play the section set in Norway. Talking to the people of your village will come a time when you will have to meet Sure.
The protagonist's stepbrother will introduce you to two of his companions, Basim e Hytham. The two are members of the Occults, the brotherhood from which that of the assassins that we all know originates from. It is evident that they will initiate us to the principles of the creed and that, consequently, they will deliver us the hidden blade. Indeed during the mission "The prodigal prince" the two members of the brotherhood will decide to give you the hidden blade that you want so much and will invite you to experience it when you have the opportunity.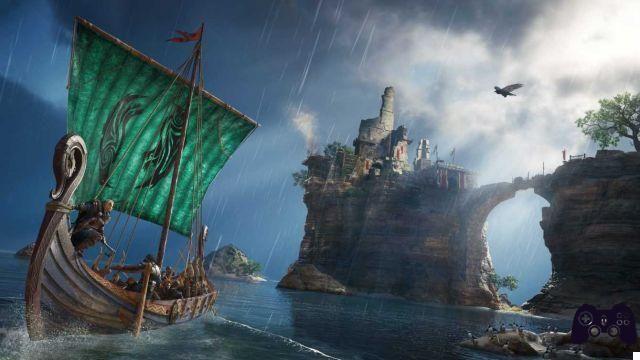 To act in the shadows to serve the light
The use of the hidden blade has changed slightly compared to previous chapters, returning more similar to the origins. In the new RPG genre, stealth kills were limited by your level and the level of the enemy. In Assassin's Creed Valhalla instead it will be possible to take out anyone regardless of their level, as long as you have acquired the specific talent to unlock this skill.
This was all you need to know to recover the hidden blade in Assassin's Creed Valhalla. Now you can take out enemies without them even noticing your presence in the slightest, like a real killer. If you want to know our opinion on the game, we recommend that you read our review. If, on the other hand, you need other Assassin's Creed Valhalla themed guides on our pages you will find complete coverage in the dedicated tag. For all the rest of the news on video games and more, keep following us on Holygamerz!