Youtube kids: what it is and how it works youtube for kids. YouTube Kids has just been released and its purpose is to help parents control what children are watching on YouTube.
Content filters are incorporated meaning that YouTube decides based on the rating and content of the videos which types of videos are appropriate for young viewers.
What it leaves in the hands of the parent is how long a child can use the app and whether a child can freely search for videos. The settings are protected by a PIN which will fool children as long as they cannot read the numbers. Here's how parental controls work in the new app.
Download Youtube Kids now his .
Youtube kids: how it works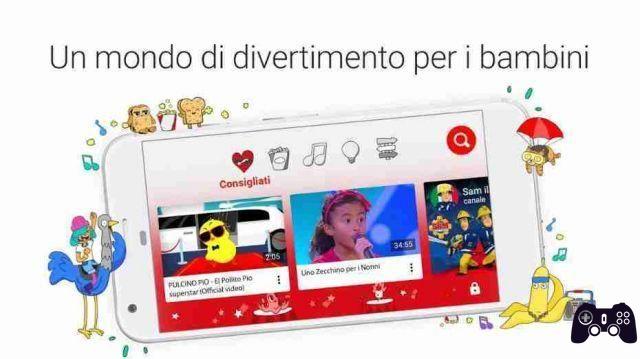 Search timers and restrictions can be accessed via the app's security settings.
The settings can only be unlocked if you enter the PIN number shown in words next to a numeric keypad.
Tap the small lock icon in the lower right corner to view the settings.
Youtube kids allows you to do two things to control your children's viewing:
The first is the timer that limits the time a child can watch videos. You can set up to 120 minutes. When the timer expires, the app will immediately block the video player and all suggested videos.
The second control that can be applied allows you to prevent children from searching for videos and restricts them to displaying only those suggested on the app's main screen. Furthermore, you can also turn off the annoying sound effects that the app produces and the background music.
Conclusions
This is the new Youtube for children try it for sure your children will not see videos and suggestions perhaps not suitable for their small age.