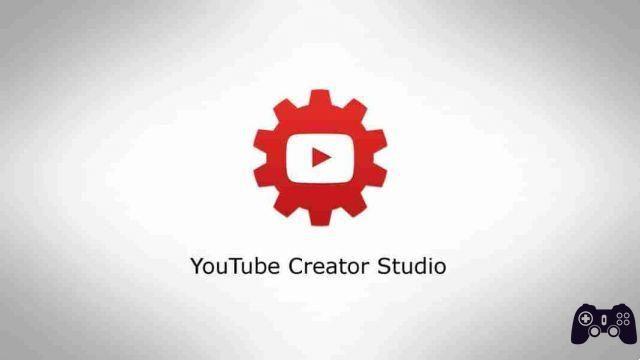 Youtube Creator Studio is the app that integrates youtube on your Android or iPhone smartphone but also for tablets and iPads for managing youtube channels.
If you have a youtube channel and want to better manage it via your mobile smartphone or tablet device, this app cannot be missing.
It will allow you to know all the useful information about your uploaded videos, statistics and much more.
Youtube Creator Studio how it works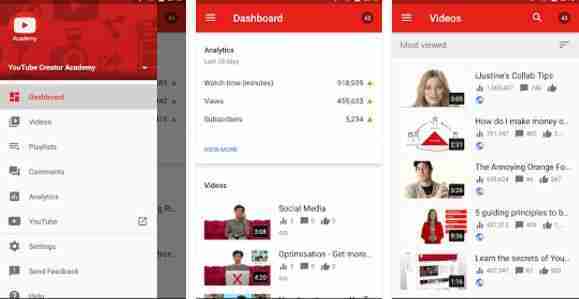 YouTube Creator Studio it is to be considered indispensable for the management of one's own channel within the platform.
The official YouTube Creator Studio app allows you to manage your YouTube channels easier and faster, wherever you are. You can check the latest stats, reply to comments, create, update and archive your video thumbnails and receive notifications to stay connected wherever you are.
Available for free for on and
In order to use the app you must clearly log in with your Google account, thus being able to manage your Youtube channel.
The functionality of the Youtube Creator Studio app is identical to those present in the tool Creator Studio located in the desktop version of Youtube.
All you have to do is press on the menu button (three horizontal lines) to access the various functions:
Dashboard: This section is a summary of your channel's performance
Video: you can manage all the videos uploaded to your Youtube channel.
playlist: you can manage all the Playlists of your Youtube channel.
Post comments : management of all comments related to your videos and playlists.
Analytics: the performance of your Youtube channel in terms of views and revenue.
Settings: allows you to manage the application settings.