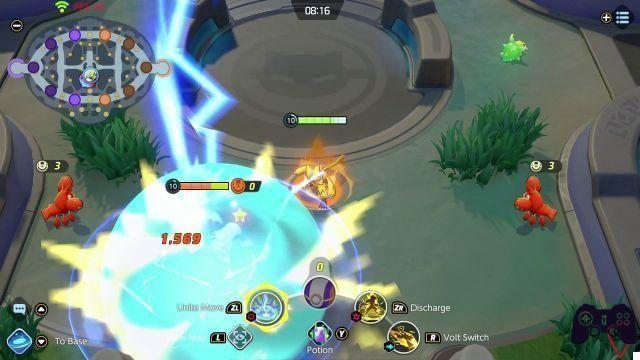 Pokemon Unite, the new moba game of The Pokémon Company, it is a title that, despite the simplicity of learning and the speed of the matches, is very competitive, and as such it may happen that from time to time you need to check the match history to understand how a particular fight went, where you sinned , or perhaps to discover some interesting builds adopted by teammates or opponents to be able to replicate them in your future games. Well, in this Pokémon Unite guide we want to explain everything you need to know about match history.
Here is the guide on how to check the match history on Pokémon Unite
A detailed table of the match will appear at the end of each game with all the relevant statistics. Once you have clicked on "show results"At the end of a match you will see all 10 players who participated and their scores of baskets made, kills and assists, as well as the level at which they finished the fight.
Also, if you press the "R", The screen will change, showing you this time the amount of damage dealt and its percentage compared to the rest of the team, the damage suffered and his percentage in the team, in addition to the amount of HP regenerated, with obviously its percentage compared to the rest of the team.
If, on the other hand, you would like to go and check an old game to see the various statistics, just press the "L" from the main menu, go down to the item "Battle Records", And choose the game to be considered. Also in this case you will have all the scores we talked about above.
That's it, with these notions you will be able to improve on some aspects and mistakes that you may make more often, not repeating them in the future. If, on the other hand, you are interested in other articles on Pokémon Unite, we recommend that you read our other guides on the subject, such as our guide to points, goals and delivery.