Pixel 5 XL will support the Pixel 5 we talked about yesterday in the presentation phase, proposing the most updated Google experience in top of the range smartphones.
The XL model will differ from the basic model primarily in size, but what will change will mainly be some internal technical features.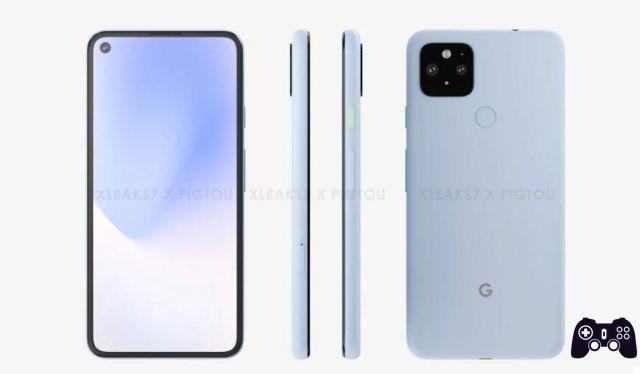 There is no doubt that aesthetically speaking the Pixel 5 XL is a bigger Pixel 5. The images come from xleaks7, the same one that showed the photo of the younger brother a few days ago. Here, too, it seems that Google has thrown in the towel about technology Project Salts in such a way as to opt for the path of a more attractive design and in line with competing proposals.
And at the rear the same thing, really identical aesthetics. Including the fingerprint sensor which, although "anachronistic", is positioned in the back. And on the side profile, we repeat again, the layout of the buttons is identical in both brothers. Among other things, the audio jack from 3,5 mm both models are present. In a world of Top which are lacking, it can be an added value.
But where did the three cameras in the Pixel 5 XL render months ago go? The source claims that Google carries out various prototypes over time, deciding which one is the final one only near the presentation.
Being almost in the pipeline, in order to be able to produce them within the time limit, we would like to state that Pixel 5 XL will hardly differ from the current renders, it being understood that both are correct.
If you want an Android One smartphone that is always up to date and with excellent performance, this is Motorola One Vision. You can find it here less than 200 euro.