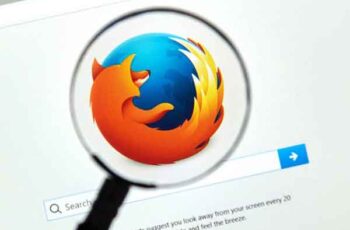 How to activate dark mode on Firefox on phone or PC. Firefox offers a dark mode for browsing on any Android and iOS computer or phone. Firefox's dark mode allows desktop and mobile users to browse with a darker screen which can help reduce eye strain. You can enable dark mode in Firefox via your device's system settings or browser settings, depending on your device.
Sometimes our eyes need a break from the constant glare of the computer screen. While switching your browser's color scheme to dark mode won't benefit everyone, it can help reduce screen glare and eye strain in low light conditions. Here's how to enable dark mode on your Firefox browser, no matter what device you're using.
How to activate Firefox dark mode on Mac
To turn on dark mode on a Mac, open System Preference, select Generali, then choose Dark in the menu Appearance. If you're using macOS Catalina or later, you can also choose Car, which switches between light and dark modes depending on the time of day. Then, open your Firefox browser, which will be displayed in dark mode along with all other open programs.
How to set Firefox dark mode on PC
Use the button Start to activate dark mode on Windows via the menu Settings. Then, click Customization before selecting Colors in the left pane. Activate dark mode by clicking on the relevant option. In custom, you can choose to enable this mode in Choose the default Windows mode o Choose the default app mode or both, depending on your preferences. Then, open your Firefox browser, which will be displayed in dark mode.
How to enable Firefox dark mode on iPhone or iPad
You can activate dark mode on your iPhone or iPad by opening the app Settings and scrolling down until you find Display and brightness. Under the header Appearance, touch Dark to enable this mode. The screen will then change to show you what this mode will look like. Note that this can be changed to light at any time by simply choosing the option Luce, or by activating the switch Automatic to automatically transform darkness at dusk or light at dawn. Then, open the Firefox browser app, which will appear in dark mode along with other open apps.
How to activate Firefox dark mode on Android
To activate dark mode on your Android device, you will need to upgrade to Android 10 or later or download an app. If you are using Android 10 or later, launch the app Settings and touch Screen, enable dark mode by tapping the switch for Dark theme and open the Firefox app, which should now appear in dark mode. Additionally, in the Firefox app, you have the option to choose from app-specific display modes. To change the settings within the browser, tap the three-dot menu in the lower right corner, select Settings Than we Customize and choose between Chiaro, Dark o Follow the device theme.
Further Reading:
How to activate dark mode on WhatsApp Web
Enable YouTube dark mode
How to use dark mode on iPhone
How to activate Gmail dark theme
How to use Google Docs in dark mode