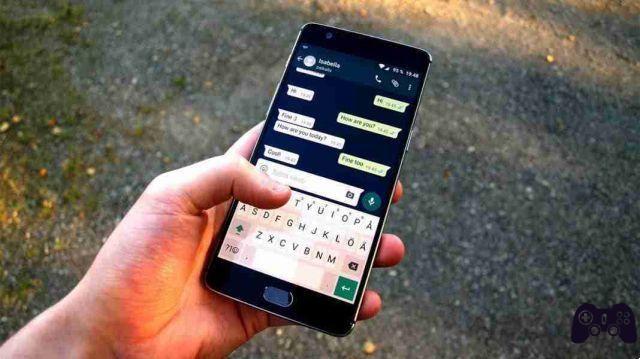 Export WhatsApp conversations via email and save them wherever you want. Whatsapp provides the function of creating a text file via email.
With this function integrated in Whatsapp you can transfer any conversation in txt format to your email box or send it to whoever you want.
Why is this feature useful?
So you can keep it in your mailbox or download it to your computer to be sure that the conversation dialogues are never lost for any problem you may have with your smartphone or Whatsapp itself.
Take it as a kind of manual backup of your whatsapp conversations and chats.
Export WhatsApp conversations via email
To carry out the process of exporting Whatsapp conversations is very easy:
open the chat that interests us
click on three dots top right
then on other
here you will have the option "send chat via email"
the email app you use will open
enter the recipient's address or your e-mail to send the e-mail.
This will have a attachment .txt with the selected chat
You can also decide to export the media contained but we advise you not to do so because the size of the email could exceed the limit of MB allowed for sending.
Well now you have created and sent the conversation in question to yourself or others.
Now by downloading it to your computer or using the smartphone itself, you can open it and read it.
You can open it with any text program from Word to Open office or libre office and if you want directly from the text reader program installed on your computer or mac.
We advise you if you have to send it to others so as not to be modified to turn it into a PDF file after downloading it to your computer.
This procedure can be done by opening the txt file of the chat with word or open office or libre office (the latter two free programs downloadable online) and use the save function in PDF.