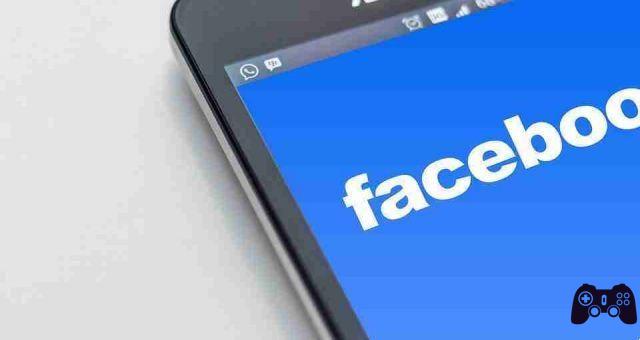 Your information on Facebook, you can view or download your information and delete your account at any time.
Facebook has made managing information much easier now through its web platform and mobile app.
You will find everything you need on your Facebook information in a special section called precisely Your information on Facebook.
How to access your information on Facebook
From the web
Log into Facebook from your web browser
Now click on the down arrow at the top right
Click on Settings
In the left column click on My information on Facebook.
From Android and iOS mobile devices:
To access this dedicated section of Facebook, all you have to do is:
Open the Facebook app on your Android or iOS device.
Click on the menu button (the three horizontal lines)
Scroll down until you find Settings and Privacy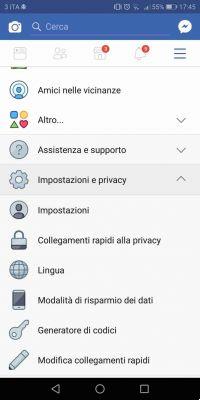 Now press on Settings
Scroll down to the section Your information on Facebook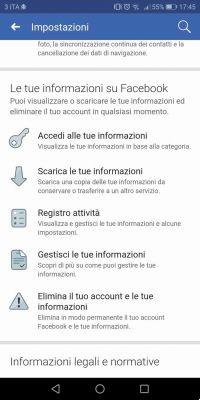 Your information on Facebook
Here you will find various options for controlling your data on Facebook such as:
Access your information
Download your information
Registro atasità
Manage your information
Delete your account and information
Access your information
Here is a list of your Facebook information that you can access at any time. They have classified this information by type so that you can find what you are looking for. It contains more information on how they collect and use your information, how it is shared and how much they keep it. It also explains your rights and how you can exercise them and how they operate and transfer your information within their global services.
You can choose if you want to have a copy.
Download your information
Manage your information
Delete your account and information