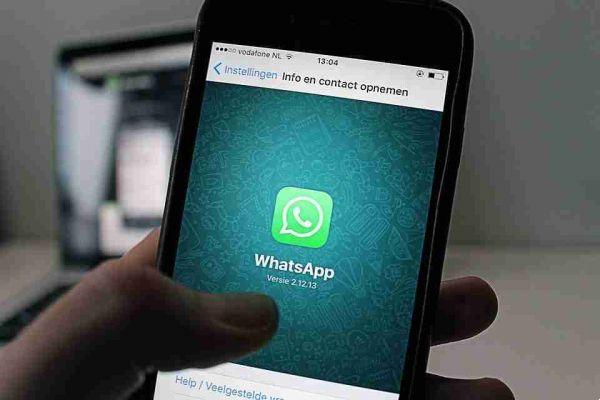 WhatsApp is an extremely popular messaging service. If you don't know it yet, our getting started guide will keep you up to date.
Chances are that if you don't already use WhatsApp, you've heard less of it. The beloved messaging app is the standard for texting in many parts of the world, but if you don't know it, you may feel left out.
Below is an introductory guide to WhatsApp. We will see what it is, what features the app offers and why it is so popular.
What is WhatsApp
WhatsApp Messenger is a free instant messaging app available on both Android and iPhone. It allows you to send text messages to other users one by one or in groups. It is important to point out that WhatsApp chats pass over the Internet. This contrasts with standard SMS, which go through your carrier.
Within chats, WhatsApp has all the features you'd expect from a modern messaging app, including the option to send photos, share your location, search and send GIFs, and the like. In addition to the main messaging service, WhatsApp supports voice calls, video calls and recorded voice messages.
WhatsApp was founded in 2009 by two former Yahoo! employees. In 2014, Facebook bought the app and has been under the Facebook umbrella (now called Meta) ever since. The service has a large user base; reached more than two billion users worldwide in 2020.
How to start using WhatsApp
It's easy to sign up with WhatsApp and start messaging your friends. First, download WhatsApp for or.
Open the app and accept the terms, then you will need to go through the simple registration process. After entering your phone number, you will receive an SMS with a confirmation code. Enter it in WhatsApp and you are almost done.
Then, enter your name and set a profile photo. You will be asked to allow WhatsApp to access your contacts, which you should do for best results. Otherwise, you can't easily search people's names in WhatsApp to start conversations. Then choose whether to allow access to your photos (for chat sending) and you're good to go.
Basics of WhatsApp chats
If you've used other messaging apps like Telegram, (Facebook) Messenger, Signal, or Viber, WhatsApp will look familiar to you. To start chatting, tap the New button, located at the top right on iPhone and bottom right on Android. Search for one or more people you want to chat with, then enter your message and hit Send.
This is the basic texting capability, but there are more WhatsApp offers in its chats. For most of them, tap the icon Plus (iPhone) or the clip (Android) next to the chat window to open a menu that allows you to send pictures, your location, file or a contact. The icon Wall Stickers lets you send funny GIFs or stickers while the icon Small allows you to record a voice message.
At the top, you will see an icon of the camera to start a video call with this person / group, as well as an icon of the phone to start an audio call. Tap the contact or group name to see information about them, search the chat, change their wallpaper, and adjust other options.
The board Chat on the main screen contains all existing chats, sorted by the most recent activity. Swipe right to left on one for file chat if you no longer need it or tap Other to see a handful of options. By swiping from left to right, you will see Pin to keep the conversation at the top of the list.
What else can WhatsApp do
Many people use WhatsApp mainly for their messages, but there are a few other features as well.
In the card State , you can add a temporary status of text or photos to share with your contacts (or certain people you choose). You will also see all the statuses your contacts have shared with you.
These statuses are very similar to Instagram Stories - they're only available for 24 hours and your friends can respond once they're viewed.
If you often use WhatsApp for audio calls, the Calls tab allows you to easily check all your calls and missed calls, similar to the phone dialer app.
Of course, Settings is full of useful options. In particular, the Account section contains options to make WhatsApp more private and secure and Connected Devices allows you to use WhatsApp Web to use the service on your desktop or laptop. Note that WhatsApp doesn't work without a phone, so your computer must be connected to your mobile device to use WhatsApp Web.
Why Whatsapp is so used and become famous
Firstly, WhatsApp has become ubiquitous in many countries due to its low cost of use. At the time it was becoming popular, telephony providers in many countries charged per text message or placed limits on the number of messages that could be sent. Since all you need to use WhatsApp is an internet connection, it was a more interesting alternative to texting.
Many developing countries of the world were also starting to see the adoption of smartphones on a large scale, along with 3G connections, when WhatsApp was just out. In many ways, WhatsApp was in the right place at the right time to become as popular as it has done.
Beyond its initial boom, WhatsApp has remained at the top thanks to its simplicity and flexibility. All you need to text someone is their phone number, so you don't have to worry about connecting on Facebook or using an Apple device. Having messages, calls and photo sharing in one place, ad-free was great.
Furthermore, SMS (and MMS, used for sending multimedia messages) are obsolete. SMS is still limited to 160 characters per text, and MMS has strict file size limits which are annoying for modern videos and images.
WhatsApp is end-to-end encrypted
An overview of WhatsApp wouldn't be complete without mentioning that it's end-to-end encrypted. This means that the messages you send with the service are only readable by the intended recipient.
Many other messaging services, such as Telegram, use client-server encryption by default. This means that your messages are encrypted in transit, but they pass through the company's server and are re-encrypted at that time. In theory, someone in the company with the decryption key could read or tamper with your message.
Despite its end-to-end encryption, many people don't trust WhatsApp due to the fact that Facebook owns it. Whether you decide to use WhatsApp is up to you.