Spider-Man: Miles Morales is finally available to the general public, and in this short guide we want to explain how to transfer your data from PS4 to PS5
The original Marvel game about neighborhood friendly Spidey has arrived, although not everyone has been lucky enough to get their hands on a PlayStation 5 on day one. Fortunately, the game is available even on PlayStation 4, and for this reason it is possible to transfer the data from the old one to the new Sony console once you have grabbed the game. The process is fairly straightforward, and you don't need PlayStation Plus to load your saves onto your new system. Read on to find out, in this little guide, how to transfer Spider-Man: Miles Morales data from PS4 to PS5!
Load up the web shooter
Spider-Man has therefore arrived at the home of Sony users, as the very first PlayStation 5 exclusive and as a small continuation of the first chapter of the series. In case you started the game on PS4 and then moved on to PS5, or you simply finished the game and would like to replay it on the new console, data can be transferred game between the two platforms. To transfer save data between PS4 and PS5, just start the game and go to the main menu. Here just press the R1 button, to open the data transfer menu. Press X to continue and your saves will be loaded automatically. To continue the game on Ps5 from where you left off, just start the game and repeat the same process, but selecting the option to download the data instead of the one to load them that we used previously.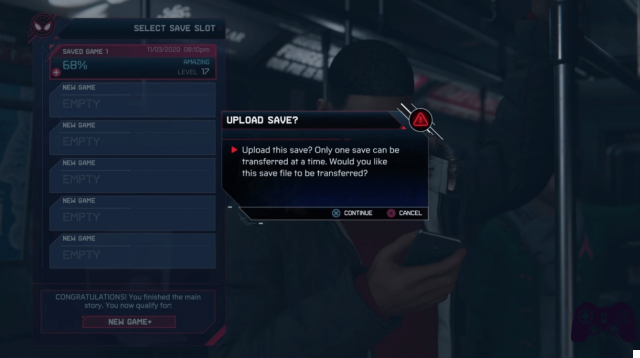 Be careful not to make mistakes - Spider-Man: Miles Morales, guide on how to transfer data from PS4 to PS5
Be careful when loading your saves. You can only load one save at a time, so if you have multiple saves on your console and you want to load them all, you need to load them one by one. It is not possible to load all saves together, therefore you will have to repeat the process for every single save. Besides that, you need the latest version of the game to transfer data, so remember to update the game to the version 1.02 or newer. The digital versions of Spider-Man: Miles Morale should have this feature already integrated, while for the physical versions you will need to download the patch separately before you can upload the data. As mentioned there is no need to have the PlayStation Plus to transfer data, since the game has its own independent cloud.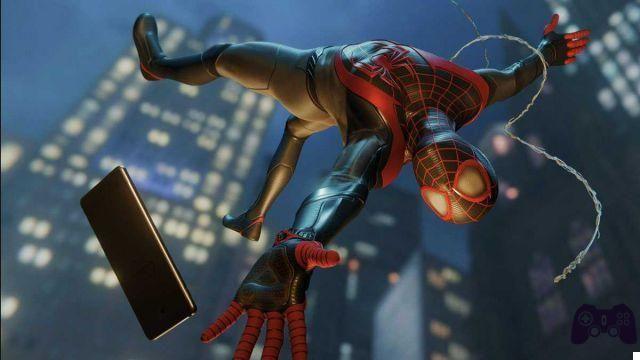 Have fun
So friends, you're having fun swinging between NYC skyscrapers with ours Miles? Are you playing on PlayStation 4, or were you lucky enough to grab a new generation console? Let us know in the comments, we close this very short guide on how to transfer Spider-Man: Miles Morales data from PS4 to PS5, and as always we greet you and invite you to stay connected on Holygamerz for more news, updates, guides and much more from the world of video games. Bye!