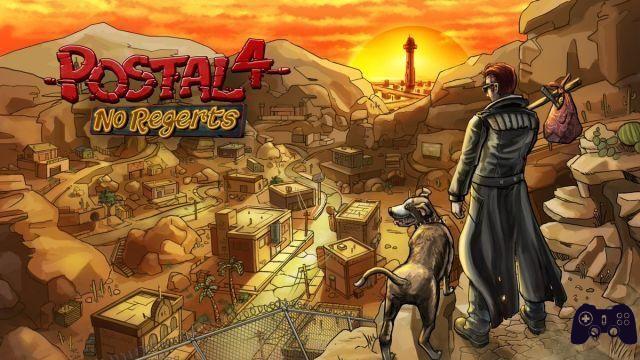 The US company Running With Scissor, once a licensed developer of video games for children on consoles, in 1997 decided to make the leap in quality by producing its only franchise: the infamous Postal. Famous for controversies surrounding extreme violence, Postal in a very short time he became the target of the specialized press and costume media. Banned in Australia, Germany and France, the possession or sale of Postal 2 entails large fines and up to ten years of imprisonment in New Zealand. However, after a disappointing Postal 3, rather than launching a new project, Running With Scissor releases this month on Steam Postal 4 No Regerts. So is the iron of violence as an end in itself struck?
Will a sign to write on and a cat as a silencer be enough to make Postal 4 scrape together some money?
Peter Jackson be warned
When the great Pietro Iauccullo proposed me to do the review of Postal 4, I had not yet understood what game it was, even though I had heard of it above all outside the recreational environment. Available in early access from October 14, you can grab it from 21 for the sum of 16,79 euros. The ordinary life of madness of Postal Dude throughout the series, in addition to the transition from isometric to fps, has seen the bar of violence rise, black humor, sexual and racial intransigence and the ever present low blows to the American middle cass and its stereotypes.
Gone are the days of the ridiculous tasks in the sex shops of Catharsis and Paradise, we now roam the renowned city of Edensin always looking for a job, but after being dumped at a gas station by our sweet but inflexible half. Unlike the other chapters, due to the work in progress nature of the title, we will only have Monday available to invent a very small activity that certainly won't be long in coming. But if in the meantime we can use a cat as a silencer and a sign on which to scribble what's going on in our heads, what's the hurry to break your back?
Ciak! He turns around
What instead immediately catches the eye are the same gaps that have always plagued the series, or the AI ​​of the NPCs, reduced to simple sacrificial polygons with patterns similar to a herd, and a total nonsense of the whole story, which will reduce our only choice simply to a virtual and free collective massacre, with weapons sprouting from everywhere (as in the States for example). Furthermore, many structures on the map are still incomplete, with buildings worthy of a Cinecittà set.
The Dude in deep reflection on the meaning of the life of cats in that of Edensin in Postal 4 No Regerts
Review a title in early access, however, it would not be fair to the work done by the boys of Tucson, which at least, it must be acknowledged, are involving the videogame community with each release. The title is very immature, technically it looks like a previous episode with high resolution textures, so let's talk about dated graphics. In addition, if even my trusty 1070ti can't manage everything smoothly, optimization is still a lot to review, but so be it.
Hope even takes root in Postal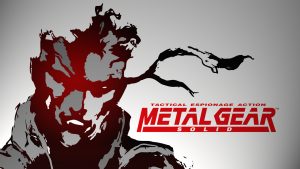 To learn more:
Rebound: Metal Gear Solid
The fear that Postal 4 No Regerts will become yet another junk episode fed to the sui generis news channels is high, indeed to want to bet on it would not be wrong. On these pages we often get indignant when our favorite media is associated with black news pages, or when it fails to develop cultural messages, or themes of a certain social or intellectual caliber, as sometimes happens with a certain type of cinematography. For the moment Postal 4 has some good ideas to offer, in addition to the ever-green basic criticism of the company, but above all it is the direct channel between the development team and the gamers, once unthinkable before Steam, which bodes well for the optimization of the title itself. Finally, it must be added that to date the possibility for players to save, change the game controls, or add subtitles has not been implemented. So if you want to buy it in early access, consider that: you are helping the development team, but that Postal 4 is currently relatively playable, and apart from a few extravagant weapons, the "fun" is the usual offered by the series.
Comment If the narrative evolution of video games was going from a massacre of turtles, at least in the name of the princess to be saved, to pacifist political fictional ambitions like Kojima did with Metal Gear Solid, in a completely different direction we go with the Postal saga, and we deduce that we have returned to a primitive era prior to all this. But where have we arrived? We are certainly on the side of a game that does not ask itself complex questions, there are not even scapegoats like the usual designated villains, here everything is in our hands, and it does not matter the black humor, the jokes on the facts of the news d 'overseas, or the resolution on offensive content, here we are just struggling with frugal boredom as a game engine. Postal at the moment is simply a pastime where violence is used consciously. It could also be a point in favor if you wanted to exorcise it by using the component of the "end in itself" as a warning for reflection or in a caricature, but unfortunately we will hear about it in completely different ways and in other places. Pros and cons
✓
The homeless sign
✓
Direct channel with the team
✓
Unpolitically correct ...
x
..maybe dull? I do not know...
x
Technically full of bugs
x
Violence from bullies