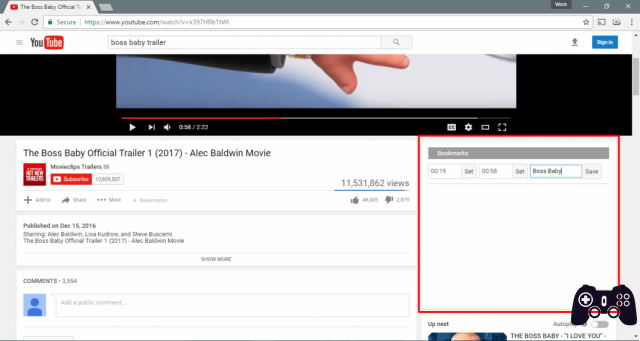 How to add bookmarks for a Youtube video. YouTube is the largest online video repository in the world. It features fun and educational content.
The YouTube player is surprisingly simple; you can get a link to a specific time in a video, but you can't mark a specific location. At best, YouTube can remember where it left off when you were watching a video and resume playback.
Youtube Bookmarker is a Chrome extension that allows you to add bookmarks for a YouTube video. All bookrmarks are accessible when you visit the video. The extension keeps a list of all the videos you have bookmarked to. Here's how it works.
How to add bookmarks for a Youtube video [Chrome]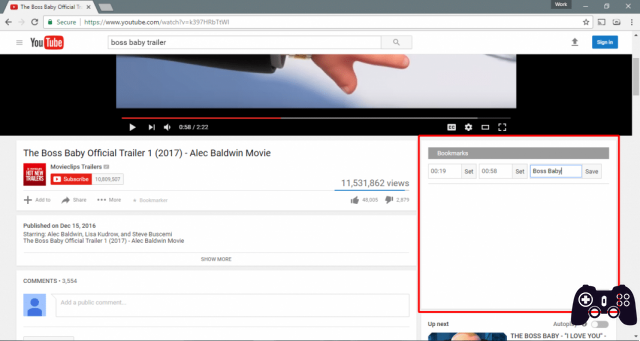 To access a bookmark, you must first visit the video that has been bookmarked. Youtube Bookmarker keeps a list of all the videos that you add bookmarks. Click the icon next to the address bar and select the video you want to view.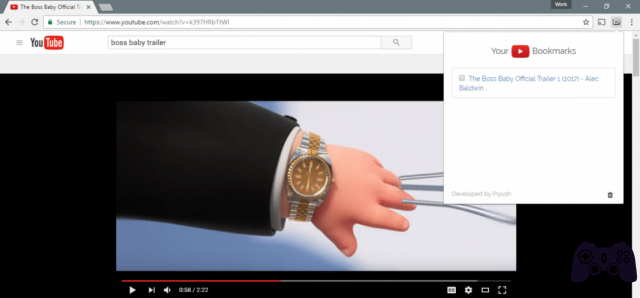 Click the Bookmarker tab next to the sharing option to view bookmarks for that video. You can now click on a bookmark and jump directly to the starting point of the bookmark.
Youtube Bookmarker works with Chrome sync.