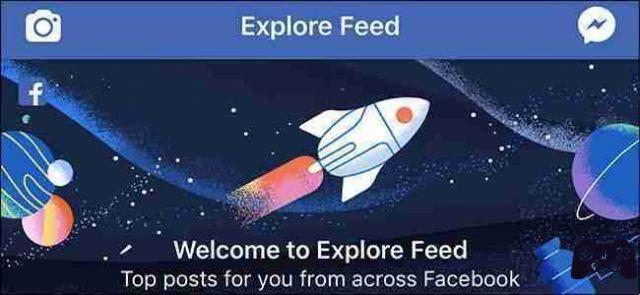 Feed explores what Facebook is and what it does. This new Facebook section shows the most popular posts on Facebook for you.
As you can see fecebook has inserted two new icons in the bar of its pp for mobile.
One is that of the marketplace (the one with the outline of the store), the other is that of Feed Explore (the one in the shape of a space rocket).

To discover the marketplace and its functions you can read our article.
Now we are going to explain what the section is instead Feed Explore Facebook.
Feed explores Facebook: what it is and what it does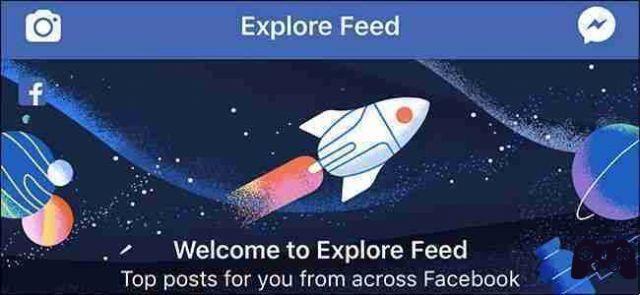 In this section, by pressing the space rocket icon, Facebook will choose for you the most popular posts that your friends follow and based on your demographic preferences and other parameters it will present you new posts that may be of interest to you.
The difference between the classic facebook feed section and the explore feed section is precisely this being able to entice you to follow and discover new posts based on certain parameters and be able to grasp your interests more and more, thus expanding your browsing experience on Facebook as well as the people, pages and groups you already follow.
If you want to find out how to clean your entire news section e.