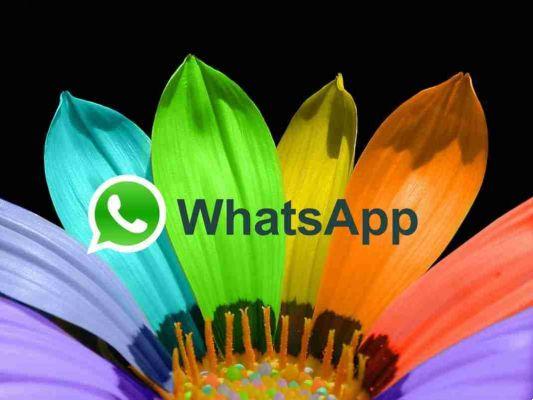 Change WhatsApp Wallpapers. A guide on how to change chat backgrounds and personalize your whatsapp with the best applications.
Change Android WhatsApp Wallpapers.
Change WhatsApp Wallpapers. Open Whatsapp normally. At this point you will see the main screen made up of all your conversations. Now you have to click the menu button, that is the icon with the three dots at the top right, then select the item "Settings".
You will need to select the "Chat Settings" item. Once the menu of chat settings, click on "Background".
The application will allow you to choose between one photo or an image present in your "Android System".
Or it will also give you the opportunity to choose one background downloadable from the package whatsapp wallpapers.
You can also reset the default background image.
Just select the "Default" option. Or you can also choose not to have any background. Just click on the "No background" option.
Change iPhone WhatsApp Wallpapers.
Change WhatsApp Wallpapers. click on the "Settings" tab, located at the bottom right. Then go to the item "Chat settings".
Once the "Chat settings" menu is also open, select the "Background" item.
Also in this case you can choose whether to use a photo from the "Camera Roll" of the phone, or draw from the "Whatsapp wallpaper library".
On iphone you will have a ready-to-use wallpaper pack.
Change WhatsApp Wallpapers the best apps.
Two excellent applications to do this, which will allow you to change the background of the home screen and WhatsApp chats: HD Wallpapers and Backgrounds for WhatsApp.
offers a wide range of high resolution wallpapers, organized by categories: cars, animals, trees, love, night landscapes, buildings, colorful, sports, universe and many more. We find over 5.000 wallpapers, but the team is constantly striving to bring you new ones every day, all carefully selected and of exceptional quality and definition.
Wallpapers for WhatsApp provides you with different backgrounds organized by categories and specially selected to make your chat experience better. Also in this case new ones are added regularly, so that you can constantly change the background of your conversations through the appropriate WhatsApp function, present in the menu.