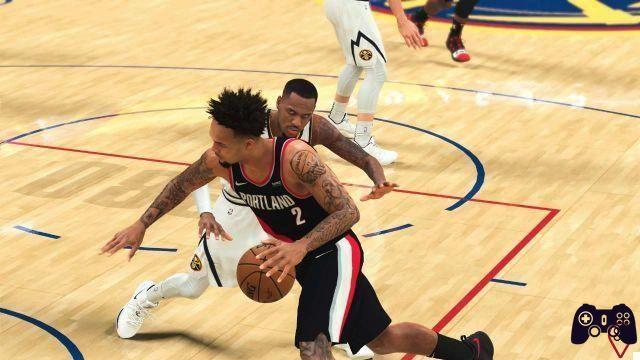 NBA 2K22 is officially out and, as usual, many players are dedicating themselves to the mode MyTEAM, and in this guide we will help you build a performing team at the right price. The great news this year is that there are a lot of players you can add to your lineup for just a few MTs.
The best team to start NBA 2K22 MyTEAM? Here is the guide
Take on single player challenges it can actually help you earn extra MT, which can still give a nice economic boost especially in the initial stages. Also take advantage of the free packages, as they are a great way to get something without spending a cent, even if they don't normally contain great players, sometimes the surprise can escape.
Here are the players we recommend, obviously starting from the point guard:
Damian Lillard – Amethyst (90 OVR) – 14K/15K MT
Donovan Mitchell – Amethyst (91 OVR) – 19K/22K MT
Kawhi Leonard – Amethyst (91 OVR) – 35K/40K MT
Dennis Rodman – Amethyst (90 OVR) – 11K/12K MT
Joel Embiid (C) – Amethyst (90 OVR) – 10K/11K MT
This is the ideal quintet to start, as you will have players able to complete decisive plays right from the start. Amethyst cards are probably the biggest bet you can make, since they will guarantee you excellent athletes at very low costs.
Our guide dedicated to NBA 2K22 MyTEAM ends here, we hope we have been useful. If you want to know more about the EA title, we invite you to take a look at our review.