Like every year, the countdown at FIFA is inexorably about to expire. Therefore, in this new guide, we will focus on the best young talents for each role in FIFA 21
After the list of the top 100 players in the game and the best formations for your FUT, we are back with the best young talents of FIFA 21, divided for each role. If you are looking for young people who are already established but with potential for improvement, or unknown promises to blow up in your dream team, this is the guide for you!
Generational change
In the last football season some young talents have emerged that, in perspective, they will one day take the reins of their teams. Perhaps, after years of overwhelming power and the monopoly of the Golden Ball, we are at the gates of a generational change that football has not seen for many years. Between new promises and young people who find confirmation, today we want to offer you a list of the best young talents that you can find in FIFA 21, divided by role. Your career mode has never been in better hands! No more chatter and let's start with our guide.
We obviously remind you that the Overall are subject to changes during the course of the year and that here you will find the starting ones and the potential ones. We would also like to point out that in this guide you will find already established and well-known players but with great potential and at the same time unknown young people who could turn out to be real crack.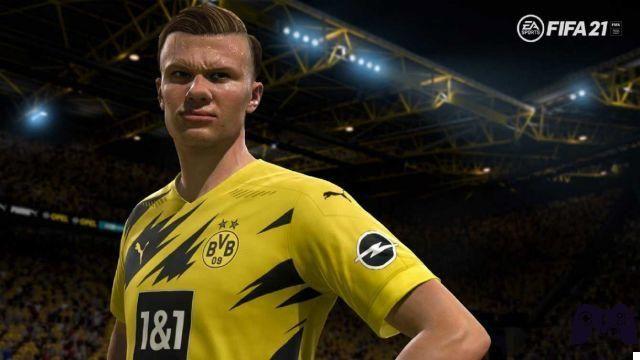 The Last Hope - FIFA 21: Best Young Talents for Every Position
You know, having a good goalkeeper is fundamental in any self-respecting club. The goalkeeper is the extra man, the last resort to protect the result, and despite the goalkeepers mature later, finding a promising young player can prove to be really a bang. For this reason, you must always be very careful when deciding who to entrust the defense of your goal. In FIFA 21, among the best young talents in goal we can certainly find:
GOALKEEPERS
Donnarumma (Milan): 85 → 92
Andrè Onana (Ajax): 85 → 89
Alex Meret (Napoli) 78 → 89
Andriy Lunin (Real Madrid): 76 → 88
Alban Lafont (Nantes): 79 → 88
Andrei Radu (Inter): 75 → 87
Lucas Chevalier (LOSC Lille): 61 → 83
Iván Martínez (CA Osasuna): 60 → 81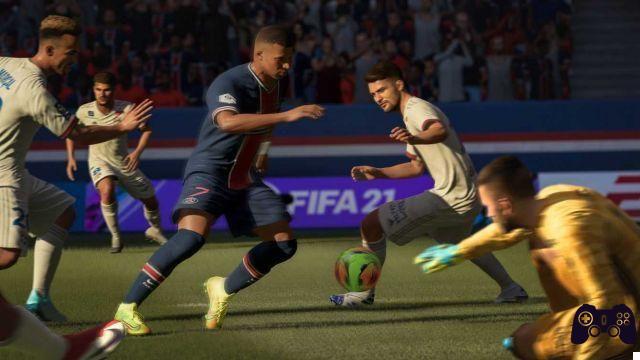 An impassable wall - FIFA 21: best young talents for every role
The defenders are the real core of the team, there impassable dam to protect the extreme defender. Finding good defenders at a good price, especially according to the economic standards of the current market, is not at all easy. For this reason, investing in good young people to improve in the long term could prove to be a good choice. In this regard, the best defending talents that you can find in FIFA 21 are:
DEFENDERS
Mathias De Ligt (Juventus): 85 → 92
Dayot Upamecano (RB Leipzig): 79 → 90
Trent Alexander-Arnold (Liverpool): 87 → 92
Alphonso Davies (Bayern Munchen): 81 → 89
Malachi Fagan-Walcott (Tottenham Hotspur): 60 → 83
Jarrad Branthwaite (Everton): 59 → 82
Daniel Hoyo-Kowalski (Wisla Krakòw): 59 → 81
Melayro Bogarde (Hoffenheim): 58 → 80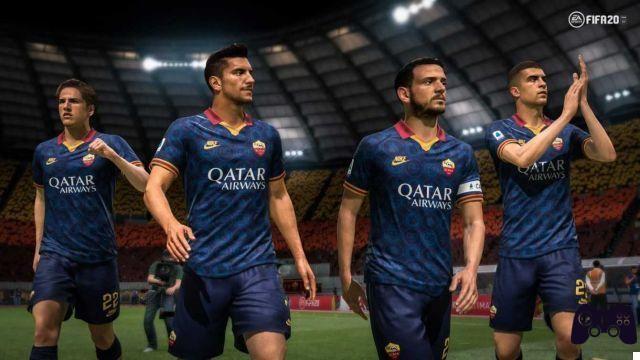 The focus of the team - FIFA 21: best young talents for every position
We continue with our list of the best young talents in FIFA 21 with midfielders. The midfield is the heart of the team, true fulcrum of the dribble and of the game setting. A good midfielder churns out scoring chances, sees things his teammates don't see and manages possession of the ball. Not only that, however, in this list we will also include the outside midfielders and the wings, capable of burning the sides of the pitch and being real thorns in the side of your opponents. Here, too, as for the defense, buy a good young man in anticipation of future exponential growth it may turn out to be a more than successful move. In FIFA 21 among the best young midfielders we find:
MIDFIELDERS
Jadon Sancho (Borussia Dortmund): 87 → 93
Sandro Tonali (AC Milan): 77 → 91
Frenkie De Jong (Barcelona): 85 → 90
Kai Havertz (Chelsea): 85 → 93
Marcus Rashford (Man. Utd): 85 → 91
Federico Valverde (Real Madrid): 83 → 90
Youri Tielemans (Leicester): 81 → 89
Niccolò Barella (Inter): 80 → 88
Eugenio Pizzuto (LOSC Lille): 59 → 82
Kays Ruiz-Atil (PSG): 60 → 82
Tommy Doyle (Man. City): 60 → 82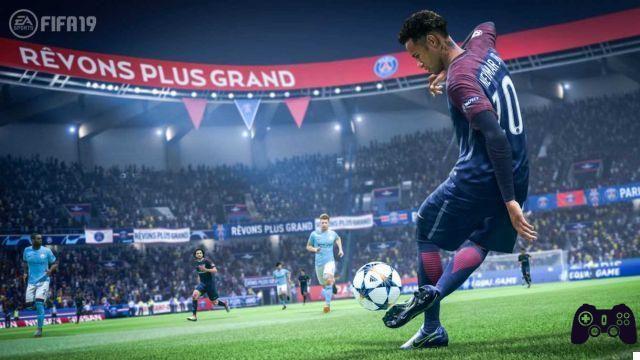 An avalanche of goals - FIFA 21: best young talents for every position
We have arrived at the moment that everyone has been looking forward to: the best young talents in attack present in FIFA 21. The attacker is that figure designed to put the ball into the net and drag the team to victory with goals. Every year, including last season, new promises emerge among the attackers, between fires of straw and rising stars. In FIFA 21, among the best young attacking talents we can find:
FORWARDS
Kylian Mbappè (PSG): 90 → 95
Vinicius Jr. (Real Madrid): 80 → 93
Joao Felix (Atl. Madrid): 81 → 93
Erling Haaland (Borussia Dortmund): 84 → 92
Lautaro Martinez (Inter): 84 → 92
Mikel Oyarzabal (Real Sociedad): 84 → 90
Rodrygo (Real Madrid): 79 → 90
Francisco Trincão (Barcelona): 78 → 91
Ansu Fati (Barcelona): 76 → 90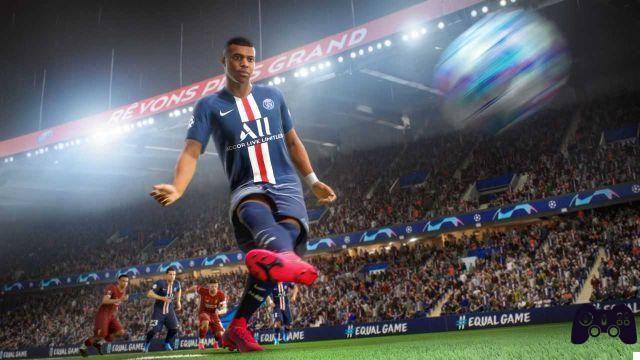 Looking at the future
Well friends, these were the best young talents you can find in FIFA 21, divided by position. We hope we've been of help by providing you with some hot names for your Career Mode market. If you have other young talents to scout on, don't hesitate to let us know in the comments. FIFA 21 will be available in physical and digital dal 9 Ottobre 2020 per PlayStation 5, Xbox Series X and Series S, PlayStation 4, Nintendo Switch, Xbox One e PC.
As always we wish you a good gaming session and we invite you to stay connected on Holygamerz for more news, guides, reviews and much more from the world of video games. Hello coaches and good luck!