The streets of the cities begin to be decorated, and the Christmas atmosphere begins to be felt overbearing. Here we are, the Christmas period of the year has arrived, and as per tradition, many are already moving to make the first gifts to give to their friends and relatives. Video games have always been the most requested gifts in this end-of-year period, and due to the immense choice that the market offers us, we have decided to help you choose the best PS5 video games to buy or give away this Christmas.
We know very well that, if you don't already have clear ideas from the start, choosing the best game to give as a gift can be a rather difficult mission. On the other hand, the titles available on the market today are divided into various genres including: role-playing games, JRPGs, shooters, action games and so on and so forth. Not to mention the big names in the industry, such as PlayStation, Xbox and Nintendo who offer a whole series of exclusives for their very high quality consoles every year.
In this large selection we have prepared for you the best of the PS5 catalog to better enjoy not only great titles but also products capable of making you touch the potential of Sony's next-gen, among impressive graphics engines and all the innovations offered by Dualsense. In fact, if you want to touch the great sensations of the haptic feedback of the PS5 controller, titles like Returnal or Death Stranding Director's Cut are essential. Two titles continuously wet by the rain (emotional and visual) whose sensations are returned to the player through the PS5 Dualsense. If instead you are looking for a lighter title, but able to embody past and present of the Sony gaming stable, then perhaps it is better to focus on Ratchet and Clank Rift Apart, a game capable of exciting the little ones but also entertaining the older ones.
The best PS5 games to play this Christmas
Ratchet e Clank Rift Apart
return
Death Stranding Director's Cut
Controller Ultimate Edition
Marvel's Spider-Man Miles Morales
Stray
The Last of Us Part 1
Elden Ring
Horizon forbidden west
God of War: Ragnarok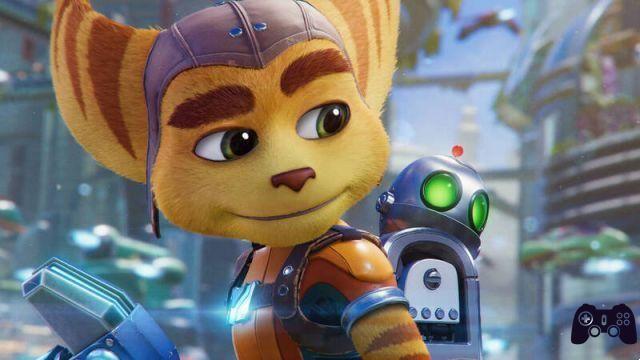 Ratchet & Clank Rift Apart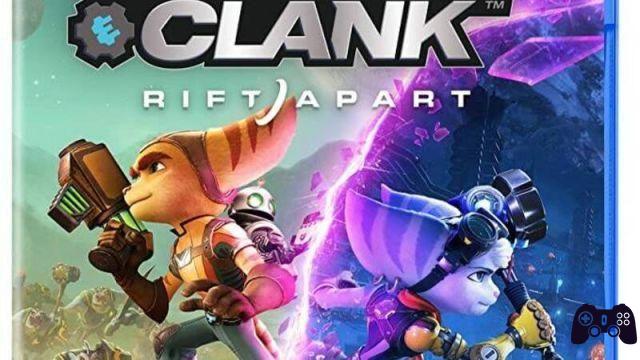 Let's start with an exclusive PlayStation 5, that is
Ratchet & Clank Rift Apart
. With the brand new adventures of the furry Lombax and his metal and bolt friend you will be launched on a series of planets, one crazier than the other to remedy a terrible mistake that puts the fate of several galaxies at risk. Accompanying the pair will be new and old characters, plus a number of alternate versions of the latter taken directly from different multiverses. In short, never as in Rift Apart have we been able to take a trip to the multiverse of this saga born on PlayStation 2 and which, even today, delights lovers of action platform titles in three dimensions.
See on Amazon
See on eBay
return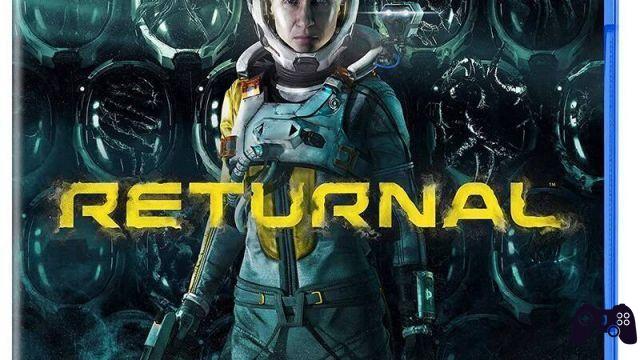 We return to another PlayStation 5 exclusive with
return
. The first big project of the Housemarque guys turned out to be a great success super appreciated by fans. The space title is full of action and elements that make it very close to the rogue-lite genre. A narrative full of mystery is accompanied by a non-linear advancement that will lead you to perish over and over again on the hostile planet of Atropos. Just trying and trying again several times is the strong point of Returnal, which will give a hard time to newbies of the genre, but once you get to know the patterns of experience it will be able to give everyone an experience that is difficult to forget. Definitely one of the most interesting releases of 2021.
See on Amazon
See on eBay
Death Stranding Director's Cut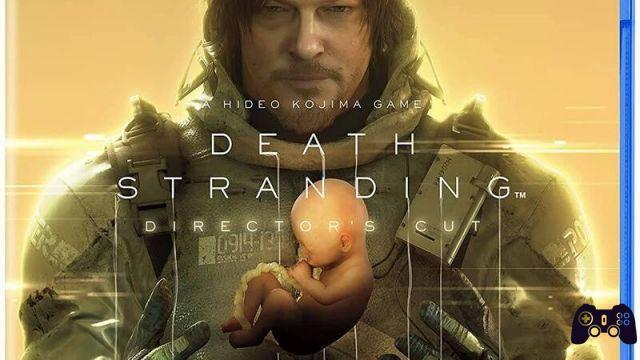 Death Stranding has been one of the most loved and talked about games of recent years. The inimitable touch of Hideo Kojima has hit the mark again, offering fans a real instant cult full of strong themes, iconic characters and an unforgettable journey to say the least. The. was also released on PlayStation 5
Director's Cut di Death Stranding
, which adds to the base game a whole series of new contents such as: aesthetic objects, more modes, new customs and a series of extra missions and new deliveries to complete.
See on Amazon
See on eBay
Controller Ultimate Edition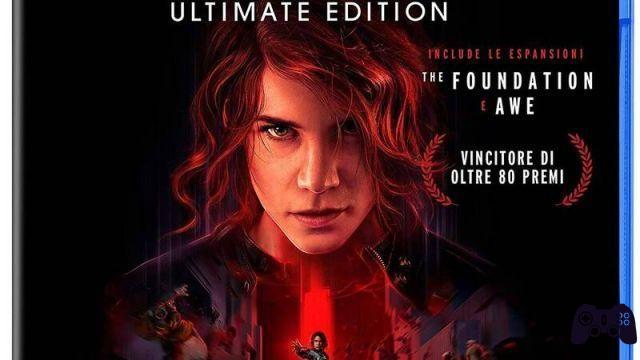 In this first year of next-gen, a whole series of reissues of titles already released during the last generation and which have been able to captivate players from all over the world are also coming out on PlayStation 5. Among them we also find
Control in its Ultimate Edition version
, in which the fantastic work Remedy gives all the best of itself. In addition to the base game, in which you must accompany Jesse Faden within the ever-changing Federal Bureau of Control, this Ultimate Edition also gives you access to all added post-launch content, including the two story DLCs The Foundation and AWE .
See on Amazon
See on eBay
Marvel's Spider-Man Miles Morales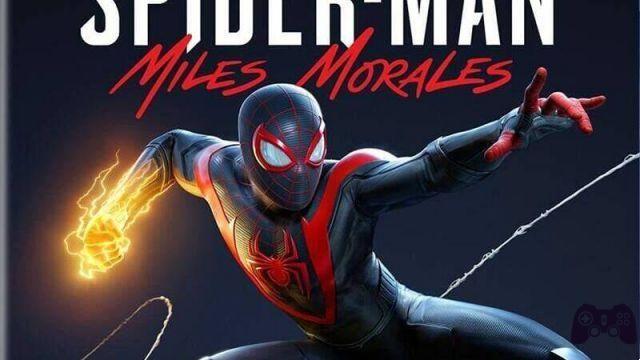 We close this guide with
Marvel's Spider-Man Miles Morales
, the stand-alone adventure starring Miles Morales and set in the Spider-Man universe created by Insomiac. In addition to being able to experience a new adventure as Miles' Spider-Man, this title is nothing short of perfect for getting into the right mood while waiting for the new Spider-Man No Way Home film. In short, if you haven't played it yet this Christmas you can kill two birds with one stone, or rather three, since this game explores the character of Miles Morales much more while waiting for the sequel to the videogame Spider-Man by Insomniac Games.
See on Amazon
See on eBay
Stray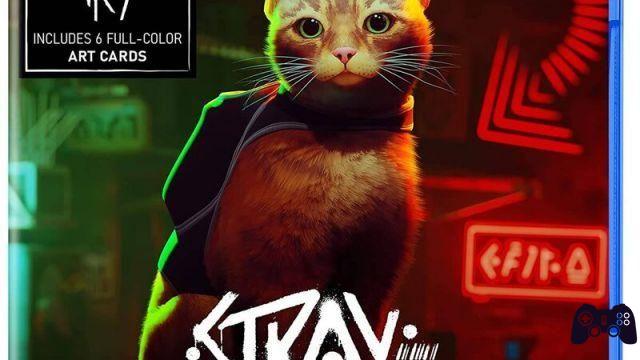 Stray
it is one of the most successful non-Triple A games ever in 2022, so much so that it is nominated as a GOTY. In this adorable title, you'll help a cat escape from a dystopian cyberpunk-style world, doing it… like a cat; in fact, you will be able to climb walls and pipes, meow, purr and take advantage of your feline instinct to get by in any situation. However, there is much more to Stray than an adorable cat: the story is incredibly deep, and during the missions you will find yourself helping robots with all too human feelings.
See on Amazon
See on eBay
The Last of Us: Part 1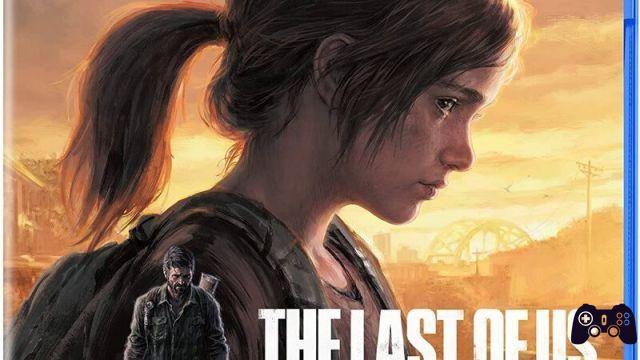 The PS5 remastered version of
The Last of Us: Part 1
visually and mechanically enhance Joel and Ellie's adventure, completing it with the "Left Behind" DLC. The title is an equal mixture of horror, stealth and narrative, where you will have to help the protagonist navigate a post-apocalyptic scenario together with little Ellie, surviving thieves, cannibals and above all the infection that caused the decline of humanity.
See on Amazon
See on eBay
Elden Ring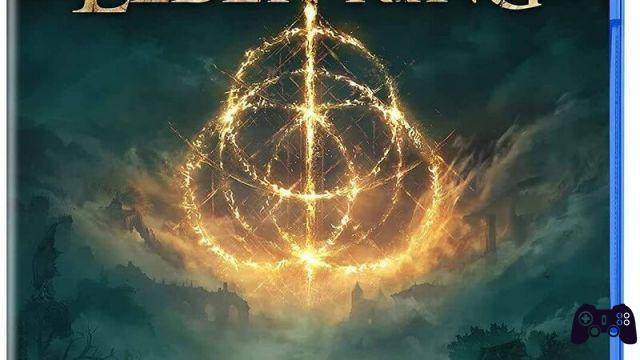 Elden Ring
is unquestionably the most talked about game of the year, catapulting millions of players into mystical Middle-earth. Your goal in the adventure created by Hidetaka Miyazaki and George RR Martin is to recover the fragments of the Elden Ring, thus becoming Elden Lord. The very high level of character customization will allow you to create a unique hero with complex skills and abilities, useful for defeating all the tough bosses. With its very long gameplay, the title represents a perfect gift for Christmas, ensuring the player hours and hours of entertainment.
See on Amazon
See on eBay
Horizon forbidden west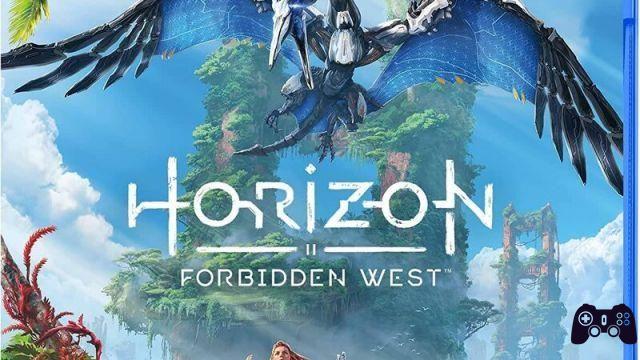 Sequel to Horizon Zero Dawn,
Horizon forbidden west
it's a titanic, beautiful and complex game that manages to take full advantage of the PS5 hardware. During the adventure you will have to ponder every decision to avoid becoming prey to the mechanical monsters that populate the mysterious world. The work is perfect for next-gen consoles, with spectacular graphics that will completely immerse you in the gameplay, with breathtaking scenery and detailed marine depths to explore and discover.
See on Amazon
See on eBay
God of War: Ragnarok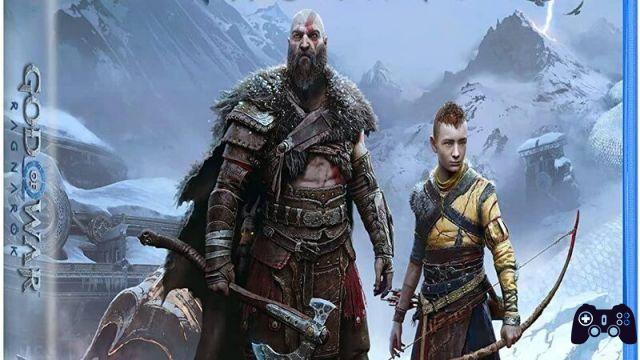 We close the list with
God of War: Ragnarok
, the latest Sony exclusive to be released on the market, as well as one of the most anticipated works of recent years. A sequel to the 2018 title, Ragnarok sets the bar even higher, throwing the protagonist into the Nordic apocalypse together with his son Atreus, who returns in a more mature guise. Santa Monica Studio has revived the formula that already worked, improving it in every possible way in the mechanics and graphics, creating an even larger narrative that will involve you and keep you busy for countless hours. Being the game just released, it makes for a perfect gift this Christmas, ensuring you're sure to please the recipient.
See on Amazon
See on eBay