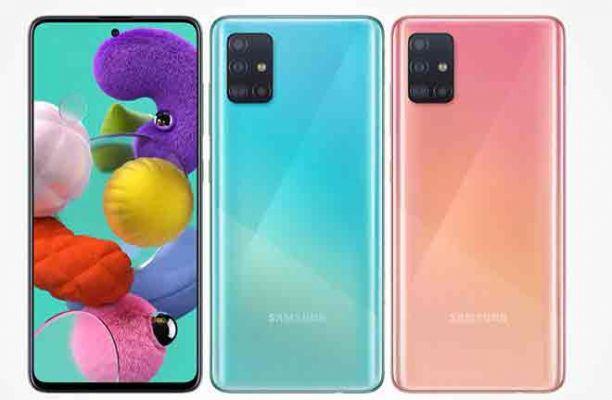 If your Samsung Galaxy S20 FE is getting sluggish or behaving strangely, there are a plethora of solutions to this problem. You can factory reset the phone and restore it to its original state, or you can perform an operation called "debloating", delete the pre-installed system apps.
Samsung Galaxy S20 FE specifications
The Samsung Galaxy S20 FE (SM-G780F) was launched in September 2020, as a cheaper variant of the Galaxy S20. The S20 FE is equipped with a 6,5 "Super AMOLED screen with a resolution of 1080 x 2400 pixels, Android 10 and OneUI 2.5 (soon One UI 3.0), Exynos 990 chipset (octa-core CPU and Mali GPU -G77 MP11), 128/256 GB of internal memory, 6/8 GB of RAM, triple cameras on the back, a 32 MP front camera capable of 4K video recording and a non-removable 4500 mAh battery.
If you have purchased one of these devices for yourself, you may have noticed that there are many applications pre-installed on the phone. Even if the phone is brand new and it is the first time it is turned on, you will discover many applications already present on the phone. Samsung likes to include a number of its own applications that a user may not need. Additionally, Samsung collaborates with other companies and pre-install their apps, such as Microsoft's Office applications.
There is nothing wrong with having these applications. Most of them are useful and many users find them useful many times over. However, there are some downsides. Having so many applications uses a lot of internal memory. It might not seem like much at first, but once you use your phone and fill the internal storage with photos and other data, that space those apps take up will become important. Also, Android is known to slow down after a while and one of the reasons is the huge number of applications.
How to unlock Samsung Galaxy S20 FE and improve performance
There are two things you can do with your Galaxy S20 FE. The first is to use it as is and deal with the bloatware afterwards. The second option is to deflate your phone and immediately remove any apps you don't want so you don't have to deal with them later.
If you want to remove the bloatware on your Galaxy S20 FE, follow the guide below. The advantage of this tutorial is that you don't need to have a rooted device. All you need to do is enable developer options, USB debugging and run the appropriate commands.
RELATED How to Root the Samsung Galaxy S20 FE (SM-G780F) and Install Magisk
Preparations
Enable Developer Options. To do this, go up Settings -> About phone -> Software information and quickly tap 7 times on the build number.
Enable USB Debugging. To do this, go up Developer options, scroll down and tap Debug USB to enable it.
Install the Android SDK on your computer. This will allow you to execute commands on your phone directly from your computer. Download the latest Android SDK platform tools for your operating system (Windows, Mac, Linux).
Guide to delete system apps on Samsung Galaxy S20 FE
Download Android SDK Tools from the download link above and extract the downloaded file. Enter the folder and open a command line from inside the folder.
Connect your Galaxy S20 FE to your computer using the stock USB cable. Make sure you give your PC correct access to the phone.
In the command line, enter "adb devices". If you have successfully connected the phone to the PC, the phone should appear on the PC screen.
A message should appear on your phone asking you to accept USB debugging. Touch Allow.
Now that everything is connected, you need to enter your phone's shell. To do this, enter the following command: "adb shell".
Your phone is now set up and ready to accept commands to delete system apps from your Galaxy S20 FE. Thanks to Khlam who released a detailed list of commands you can use to uninstall OneUI apps, you can easily choose to delete system apps you don't want.
Open OneUI debloat list which contains commands to uninstall most system apps. Copy and paste the commands and run them from the command shell.
The list above contains almost all of Samsung's bloatware apps. Of course, you might want to use some of these apps. If you want to keep some of the applications, simply remove the line related to the app.
Once the commands are done, your phone will remove all selected apps. This is all you need to do to delete system apps from your Galaxy S20 FE. This will free up valuable space and may even improve system performance.
Further Reading:
How to delete system apps on Samsung Galaxy M31 and improve performance
How to take a screenshot / screen capture on the Galaxy A51
Come resettare Samsung Galaxy S20 FE (Soft & Hard Reset)
How To Wipe Cache And Cache Partition On Samsung Galaxy S10
How To Wipe Cache And Cache Partition On Samsung Galaxy S10 Plus