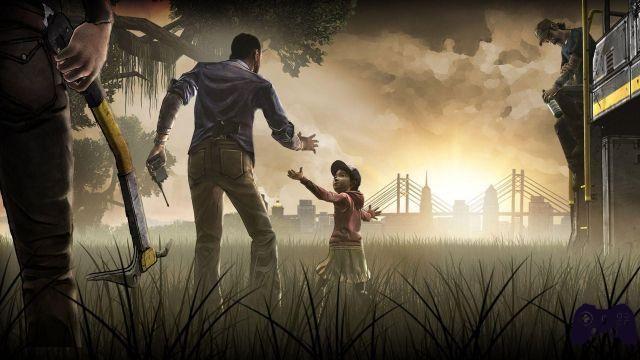 Epidemics and video games, how can they relate to each other?
How could epidemics and video games find themselves walking the same road arm in arm? And I am not referring to the sole consequence of one based on the other (that is, video games because you are at home) but how, instead, they could work together in a single context. The historical context we are experiencing today (wars, coronavirus epidemic, but also technological and - in part - social progress) can in effect serve as inspiration for future works, video games are an art form, after all. How can a painting, a book, a film be; it is the artistic expression of technological tools, even of an exceptional screenplay and a compelling plot. Still a gameplay so captivating to drag you for hours and hours without you maybe even noticing.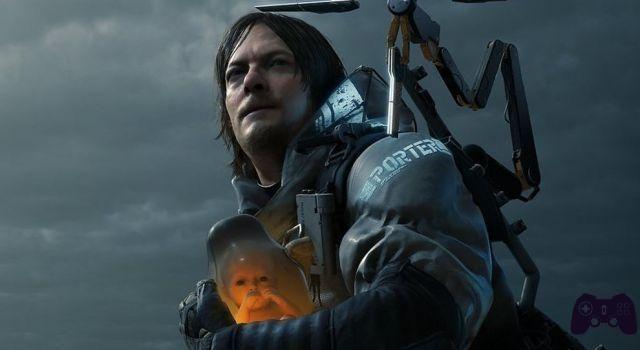 Yet many comparisons have been made.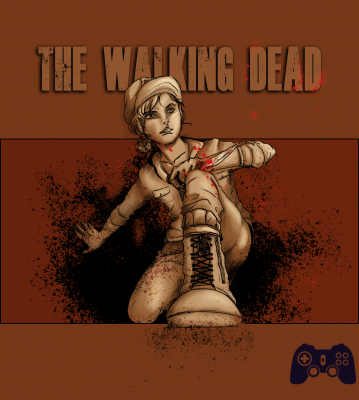 My personal illustration of Clementine.

A video game can be many things. It can deal with issues that are as light as "thick", lacing itself to an age group of teens as well as instead of adults. Leaving aside those who still consider video games as an activity purely for children. (but that's another story, ed.)
This 2020 has made itself known quickly and will be easily remembered in the future. Topical issue, therefore, which led me to rediscover an old (but not very old) video game, perhaps not at all memorable in its gameplay (quite uncomfortable and woody). Whose plot does not trace anything original as it is based in part on an American comic series (or rather, its "incipit").
So, my answer to how epidemics and video games can relate in reality I found it in The Walking Dead: The Game.
Title born in 2012, and is currently available on all console and PC platforms. A fairly simple graphic adventure that features any kind of particularly complex puzzles or quick time events. It is based on point and click, making dialogue and story its main pivot instead. This is not meant to be a review, at the time it was already greatly awarded and praised by most. Mine is a simple consideration and invitation to those who, like me, had only heard of it before and never found an opportunity to recover it.
A game in which even the apparently simplest answer leads us to think: is it the right one?

We see the protagonist of the story from the very first bars of the game find himself in situations that will bring the balance of his conscience to restore itself in a balanced way. The past, its mistakes, will no longer have any weight now since right and wrong do not exist in a reality like that of The Walking Dead. Her own survival is in force, and being the daughter of selfishness she does not look anyone in the face.
The reality of The Walking Dead, therefore, is current at the right point.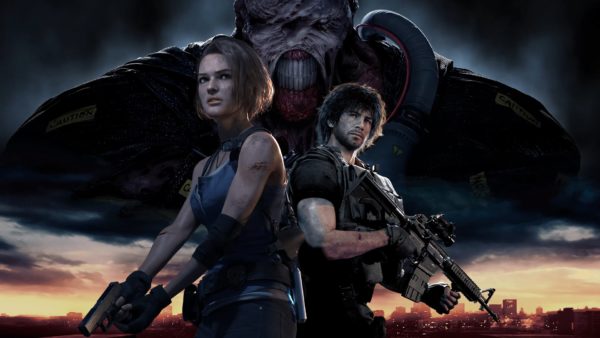 To learn more:
Resident Evil 3, looking to the future while respecting the past
Thematic
. Not simply the spread of an unknown virus, but
the empathic effect it can have on individuals
.
How a situation of tragedy and emergency can change the soul especially of those who have not yet been affected by it.
In TWD you don't even have time to "live" a quarantine like ours, thrown into total chaos within a few minutes of starting the game. The protagonists experience the anxious feeling of being trapped by an invisible enemy, that perpetual tension of distrust in others. The need to escape far away, to somehow want to escape without ever stopping ... but also to protect what you hold most dear, even at the cost of losing yourself (of losing that something that goes beyond "life" itself ).
No, there are no cases of suspicious resurrections accompanied by cannibalism at the moment and I doubt there will be any. However, it will have happened to read Resident Evil plots of viruses created ad hoc in the laboratory, dissemination of false news for who knows what reasons and others who simply ignore the underlying problem, still considering it a heavy cold.
In short, it is above all to them that I feel I can advise The Walking Dead, an analogous reality in which to identify oneself. An adventure so tragic and beautifully written, which could be heartbreaking but at the same time enlightening.