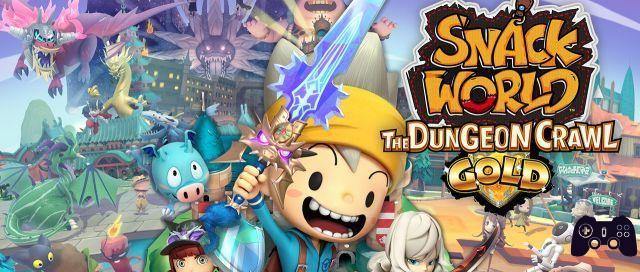 Snack World, an extravagant review.
I decided to write a review of Snack World - Dungeon GOLD Explorers completely in the dark, with no prior idea of ​​the game mechanics and storyline. I wasn't even aware that it ever existed, much less that it was important enough to have its own animated series and comic. The one on Nintendo Switch is therefore a remake of a 3DS title of the same name, which arrived in the West for the first time on February 17 last. And maybe it's good that it did.
Welcome to Totland Tutti Frutti.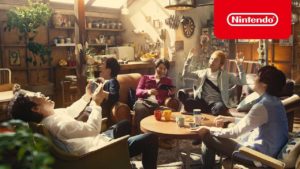 To learn more:
Switch: the post-social console that does not need to challenge iPad We are a knight in the throes of severe amnesia, who wanders in front of the gates of an unknown kingdom and is picked up by the king's guards. As these will reveal to us the kingdom is known as Tutti-frutti, and is inhabited by various figures with extravagant personalities. From the names to the appearance, the peculiarities of each character do not go unnoticed. Princess Melonia, for example, is one of the central figures of the adventure, like her father and the particular team that will accompany us in the adventure. We are faced with a fairly simple plot, eventful from these particular individuals, and from the resurfacing of some memories of our avatar. The beginning of the adventure, then, will be presented to you in a very relaxed way between jokes and continuous breaks of the fourth wall. A fairly simple start, to introduce the mechanics without making the tutorial too heavy.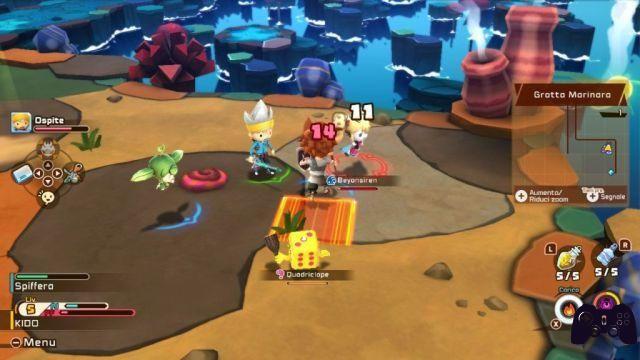 The mechanics of each RPG - BUT ...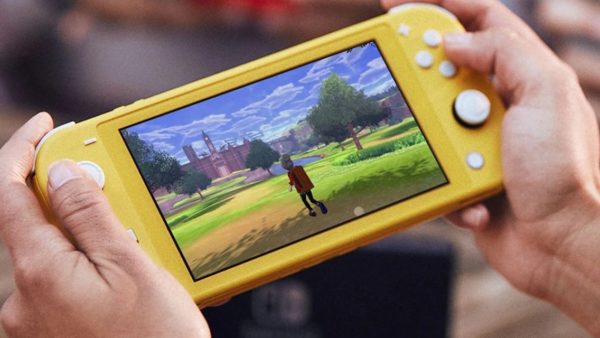 Porting Nintendo Switch everywhere! How does the hybrid fare?
Since it is a RPG then the game does not exempt itself from exploiting the mechanical typical of the genre. Levels, skill points that can be spent on upgrades, even farming useful items. If in fact the rather cartoonish graphics can make the game seem quite naive, in reality the difficulty gradually increases as you progress. By upgrading the character or the weapons a little (I know, for example because you forgot them) in a few hours of play it becomes necessary improve statistics. This can be done, in fact, by leveling up, which will earn points that can be spent, among others, in luck. This stat is very important: it determines the probability of obtaining rare items.
These too, obviously, should not be underestimated, and it would be good to always keep the paraphernalia updated (the Jare - which I still haven't figured out how to pronounce). Jare and useful items can be bought or obtained from adventures or ticket fishing (a gacha, in short. Damn RNG). Also important support for snacks, adventure companions of two kinds. Those of the group will always be at our side, while the paperbacks are loaded fighting so that we can transform into one of them. The constant incitements of the commander Macho-donia will continually underline its importance. This shy maiden from double, tough personality he will constantly scold you if group snacks get off to a good start.
In a review of Snack World - Dungeon Explorers it cannot be ignored that you will interact with quite peculiar subjects. Enemies, main characters or not they never go unnoticed, and their peculiarities often end up breaking the fourth wall. Even the game world, although the dungeon mechanics forces it a little on rails, is so colorful that every corner of it stands out immediately to the eye. The journey is not too simple, and is accompanied by enjoyable phrases by somewhat extravagant characters who will know how to make you laugh even in rather frustrating moments. For example, the Geniace, a pocket snack recruited in the first hours of the game, will never spare themselves to comment on some events in an ambiguous way.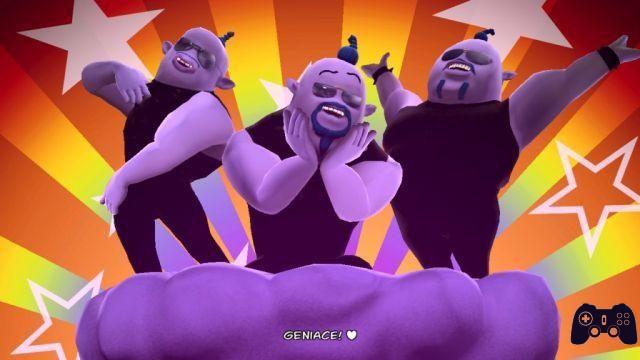 A very nice trio of geniuses. It is also heavily censored.
The technical side
On the Switch the game would seem to take advantage of different spaces of the original 3DS / smartphone. Beyond the city walls there is no globe to move, and you cannot physically move from one place to another. Once the mission is selected, you go directly to the area where it is to be completed, and the dungeons never count more than two floors (plus the boss fight area). Although each of these is well populated with enemies, traps and treasures to be found, the game draws a hint of movement on tracks. However the real protagonists are the dungeons, and are treated with more than enough consideration.
To underline also a 'excellent positioning strategy of the dungeon heal point, which just before the boss area will put all the characters back on their feet. The balance of difficulty seems to be done to perfection: the gradual increase of Snacks with which you can face the adventures does not make the path easy at all - the right helps. Each dungeon can then spawn a random area - an extra healing point or a magic door, behind which there is a "mysterious area" or a treasure room that can contain rare items.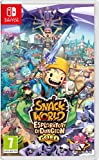 Snack World
On amazon: 33,99 € buy Last note for the
multiplayer side
, in my opinion well cared for. You can decide to "open your world" to other players (or join theirs), and play some missions in co-op.
The Pix-e Pod
, a smartphone trusted companion in adventures, has voices (app) through which you can consult a list of people met in the adventure and game friends.
You will also be able to edit your profile, and even exchange items collected with other players on Pix-e Bay. This gives you the opportunity to ask other items that can save your life during a dungeon, be it Jare or Snack. For each of these items you can also decide to communicate via internet or locally. The Pix-e Portal, on the other hand, it is very similar to the Secret Gift of Pokémon titles: through a code, password or the internet you can get special items.
From the Pix-e Portal you get the fishing coupons. You are welcome.
Verdict 8.5 / 10 Not really croquembouche, but certainly a good tiramisu. Comment A game with a naive appearance and clearly Japanese, but with a gameplay not to be talked about behind. It makes you remember yourself amidst unexpected smiles and collapses of the fourth wall. Pros and cons
✓
Overflowing personality
✓
Very enjoyable mechanics ...
x
... but not always clear
x
Potential to be exploited a little better