Samsung Galaxy Watch Active 2 (available on Amazon) has just been enriched with one of the most sought-after features in devices of this type, namely the monitoring of blood pressure. A tool with which users can keep their physical situation under control.
The latest Samsung smartwatch arrived in the market with heart rate and heart rate monitoring.ECG. However, the latter was not initially available and the company has repeatedly postponed the launch of the feature. Samsung Health Monitor will arrive soon in Galaxy Watch Active 2. Blood pressure monitoring will initially be enabled in South Korea, then also land in the other markets.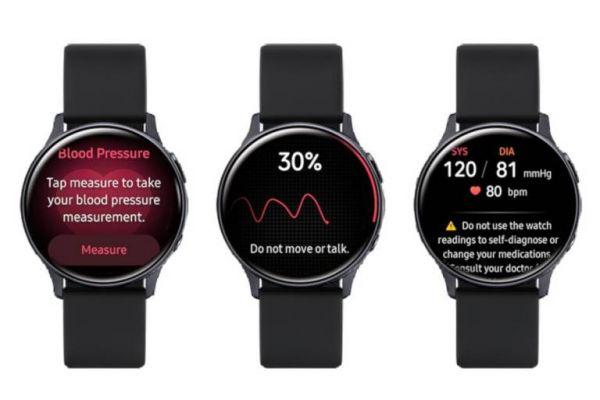 Being a very delicate instrument, Samsung was forced to wait for theautorizzazione from the Ministry of Food Safety and Drug of South Korea. In the official note released by the manufacturer, we read that the next Galaxy Watch devices will also be interested, almost certainly referring to the device we talked about just a few days ago.
Galaxy Watch Active 2 it is a great smartwatch with Exynos 9110, 4 GB of ROM, Bluetooth 5.0, GPS, a 1,4-inch Super AMOLED and a 340 mAh.
The new Samsung Galaxy Watch Active 2 is available for purchase on Amazon. this address.