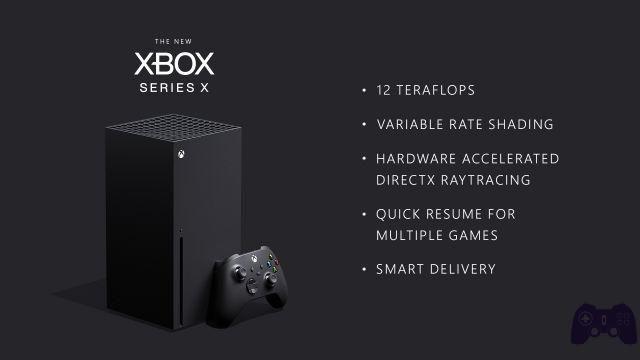 Microsoft in pole position with absurd specs for Series X.
Microsoft breaks the deafening silence on the next generation XBox by revealing the technical specifications of its Series X out of the blue. A monster, to describe it in a few words, but on the other hand now it is difficult to expect anything less from a console. First of all, here they are, these phantom XBox Series X specifications: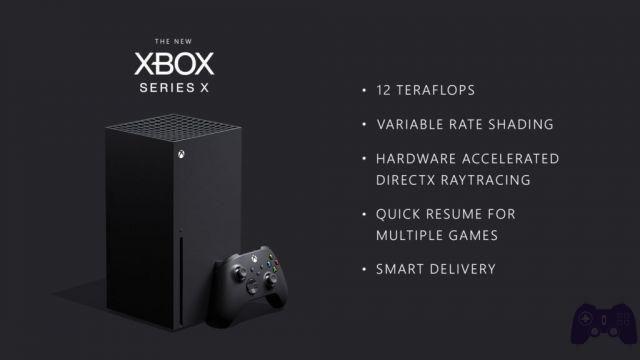 12 teraflops
Dynamic shading
Hardware accelerated raytracing thanks to DirectX
Multitasking games with fast reboot
Smart delivery
In short, after the total inaction interrupted only by a video showing the refrigerator the design of the new gem, now we know even more. Microsoft decides to open the dances of generation focusing on marketing, and spreads the news through social media (where therefore anyone can see them). After some questionable mid-generation choices that had sparked the ire of fans, the decision to renew itself, to restart with the new generation in the maximum possible transparency.
Nice Series X, but the specs of Sony's PS5?
It's easy to ask, especially since an image makes fun of it on Twitter State of Play (the conference that owns the brand) revealing rather a certain impatience for the usual opponent. For the usual console war, this time, the giants choose two virtually opposite approaches. Microsoft places strategic posters where anyone can see them, Sony instead lurks around the corner ready for an apparition probably in a big way.
In a war of exclusives and premium passes, the revolution: Smart Delivery.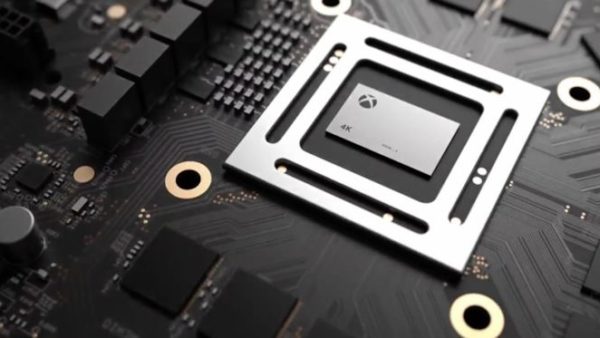 Microsoft tries to surprise again. The previous attempt with Scorpio ...
Let's come to those important two words: Smart Delivery. In an era where backward compatibility she had gone to be blessed in favor of the god of money, here she evolved. Buy a game just released for XBox One: inserting it into Series X will download the data necessary to make it work on the new generation. And vice versa, it would seem, a Series X game it will update automatically to work on One too. So will we no longer be forced to pay from scratch for something we had before? It seems like a dream, but who knows how long it will last. The fact is that after that general disappointment for XBox One and its Game Pass, perhaps it is a good time for the American competitor to assert himself again.
Microsoft tries again to exploit something sensational before Sony can even open its mouth. But we are really surprised that, so forward with the generations, we are facing such powerful hardware? We know that scary giants can be the new consoles, capable of doing millions of operations in less than a second. We can play games that look like movies. Generation eight, rather, is a challenge to extras such as backward compatibility. Who cares if they want to make money: can I play Halo on the next generation without having to buy it back? Will I be able to insert any one disc at some point and use it on both, or will there be a time limit? With Series X I can make coffee, and will you bring it to me by getting some little robotic legs out of a drawer? Can i keep fresh milk in it?
Sony wins the war.