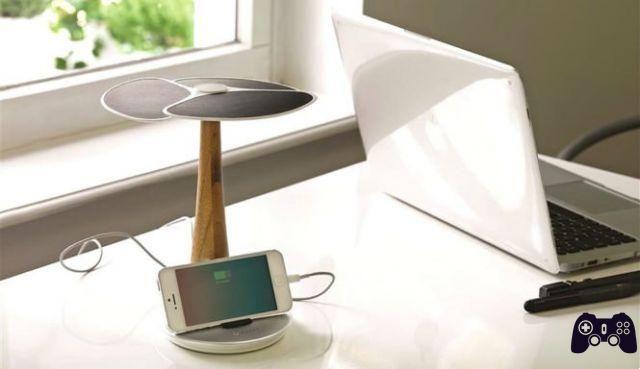 Charge your smartphone with sunlight. A solar charger is a clean, convenient and efficient way to keep our devices charged everywhere. This type of charger makes us independent from plugs and allows us to move freely and perform all kinds of outdoor activities without worrying about the battery.
Charge your smartphone with sunlight
When we decide to buy a solar charger, we need to consider some factors:
Battery capacity:
We must consider how we will use our solar charger, if for example we want to charge only one smartphone; the battery capacity between 2000mAh and 3500mAh should hold up enough with a solar charger with this capacity, thereby doubling the autonomy of our phone.
If we want to recharge a laptop we should have applied the same rule, taking into account the battery capacity of a laptop which is higher (about 4000-5000 mAh). Today the most popular solar chargers are 12000 or 24000 mAh, with which we can charge multiple devices at the same time.
Solar panel power supply:
It is not that decisive, but the greater the power of the solar panel (measured in watts), the faster it will absorb solar energy. A 10w panel will charge a smartphone in half the time of a 5w. The power of a solar panel is linked to the size and quality of the photovoltaic plate.
Compatibility with our mobile devices:
There is usually no problem as almost all chargers come with connectors that are compatible with most smartphones. However, it is important to take care of this factor before purchasing a solar charger.
Output voltage:
Chargers usually have one or more 5V outputs. The fastest has up to 9V. Mobile batteries are generally 4V, so a charger with 5V output is sufficient.
Now that we know what's important to take into consideration when buying a solar charger, we bring you three affordable solar chargers that will give you plenty of range.
Charge your smartphone with sunlight - Best solar chargers
Poweradd solar charger
This battery has 12000mAh, more than enough capacity to charge your devices, with the ability to connect two at a time. For example, it is capable of charging a Samsung S3 5 times. Its panels reach a power of 44W, with one input of 5V / 2A and two outputs of 5V / 2.4A. It has a powerful three-LED flashlight and a built-in lighter. Furthermore, you can use it in all kinds of conditions as its IPX7 protection rating provides waterproofness and resistance to shocks and dust.
AKEEM solar charger
If you need a more powerful solar panel, you just found it. Three devices can be charged at the same time with a 2,4V output. To give you an idea, it has the ability to charge an iPhone 8 up to 8 times. Furthermore, you can also charge it at home, with a micro USB or with a Lightning cable.
BigBlue solar charger
If you are a fan of the mountains and adventure in general, this solar charger is ideal for getting lost in nature and not worrying about the battery. Being removable, you can fit it in your backpack while your smartphone is in your pocket. Resistant to rain and fog, it has two USB outputs and a large power of 28W.
What do you think of this alternative energy? Have you ever owned a solar charger? Do you want to buy one? Post your ideas here.
Further Reading:
"Give wings to your dreams and allow them to come true. Happy New Year 2020. "
What is a portable charger?
Hard reset your Apple AirPods
The best solar lamps for outdoors
How to connect AirPods to Chromebook